Tis' the season to be jolly as Christmas draws near! Its that time of the year again where everyone takes to the streets of town to witness the wonderful Christmas lights to busk in the festive mood – but most importantly, to shop for Christmas gifts for colleagues, friends and loved ones!
While we soak in the festive mood, we certainly do not want to dampen your spirits. As Christmas is drawing nearer to us, are you already stressing out about Christmas gift ideas? Want your Christmas gift to stand out so you don't appear so mainstream after all? Don't worry as we've got you covered. EPIC Workshops is definitely your go-to, one-stop gift shop for you!
This EPIC gift guide collated by our team at EPIC Workshops consists of gifts for all individuals. From ready-made candles to Christmas-themed terrariums, all of our gifts are made from the heart.
So if you're looking for some gift inspirations, look no further, we'll tell you what to get and where to get them in our web store!
Christmas-themed Terrariums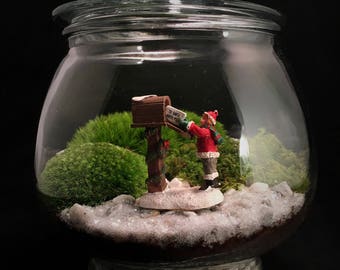 PHOTO: ETSY
Our ready-made terrariums are still the bestsellers for this season. Choose from a wide range of glass bottles, and decide whether you want an open or closed terrarium! Our terrariums are made to order and we adhere to all requests by our customers! We do have a wide variety of figurines, coloured stones and sands for you to choose to decorate your terrariums. Do let us know a week in advance before placing your orders as we would require time to customize every terrarium order. As the saying goes, good things will come to those who wait!
If you're feeling a little adventurous, or are strong believers in making your own gifts from scratch, doing the terrariums yourself, we do sell terrarium supplies and DIY kits! An instruction manual will be provided for every DIY Kit purchased so fret not, it's easier than it might seem and not forgetting the fact that it's extremely beginner-friendly.
2. Christmas-themed Candles
PHOTO: Pinterest
Gel candles can make unique gifts and it's very easy to customize or revamp your gel candles to a Christmas themed one! As gel candles allow the addition of figurines, we will be able to add Christmas figurines to the gel candle. Just imagine how cute it'll look beside your bedroom table or study desk! Again, do let us know a week in advance before placing your orders as we would require time to customize every gel candle order.
3. Gift Card Workshop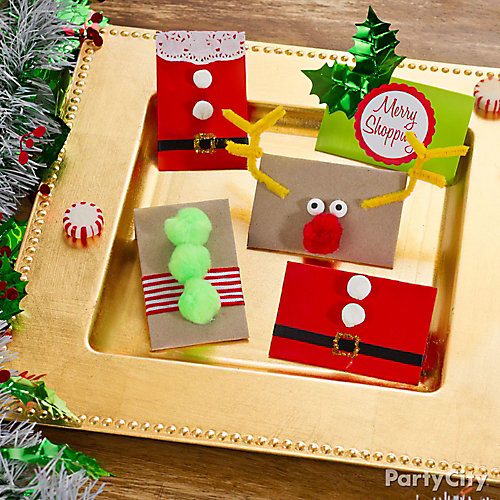 PHOTO: PARTY CITY
Tis' the time for your Christmas card to stand out amongst the rest! While we all can easily get ready-made cards from your nearby craft store, how about getting your craft on and doing it yourself? Here at EPIC Workshops, we'll teach you the art behind gift card making so you'll impress your friends. Want to make a gift card yourself? Look no further!
4. Clay Making Workshop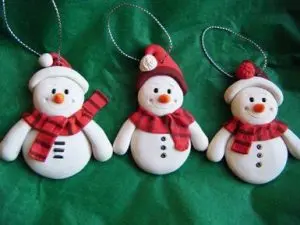 Photo: PINTEREST
Popular with the children, our clay making workshop this December will be revolving around the theme of Christmas! Make your own mini clay figurines so we'll teach you how to make really cute Snowman, Christmas Tree and more!
With this workshop, you'll get to take home your creations! Why buy readily made ornaments when you can do them yourself?
Hope this list will settle your Christmas this year! From all of us at EPIC Workshops, here's wishing all a very Merry Christmas and have a Happy New Year!