Team Building Activities
Team Building Activities Singapore
When it comes to perfect team building, some people get into the spirit more than others for a fun experience. Some may be looking for a fun way to spend their afternoon or evening, while others may want to get out of their comfort zone and participate in physical challenges. 
Singapore is a great location for team bonding activities Singapore and events. Be it a corporate team building event with corporate teams or just fun team building activities Singapore. With its diverse landscape, there are plenty of places to choose from and interesting things to do for team bonding Singapore.
Here are 100 exciting team-building activities in Singapore you should try with your team! 
1. Soy Candle-Making Workshop
A candle typically uses an ignitable wick, wax, and some kind of mould.  It is used at homes, restaurants, and various other places to create a soothing atmosphere. The candle-making craft is an ancient art that has been perfected through time. Learn this craft at EPIC Workshops Basic Or Advanced Soy Candle Making Workshop and make your own candles as a decorative piece or a special gift for any occasion. 
If you are looking to develop an interesting, creative, and stimulating skill, then take up this craft! This workshop will teach you the basics of candle making and how to use soy wax. It is a combination of hands-on practice and theory that will help you in creating your own special kind of candle. You can choose from different varieties of colours, and fragrances that will help you in making your own customized candles.
2. Air Plant Terrarium Workshop
Epic Workshops, in collaboration with local experts, presents a unique workshop experience in Singapore where attendees can create their own air plant terrarium. During the workshop, participants will learn about the fascinating world of air plants, how to properly care for them, and how to design their own custom air plant terrarium.
The workshop will take place in a beautiful, natural setting that is perfect for learning about the beauty and benefits of air plants. Participants will be provided with all the materials needed to create their own custom air plant terrarium, including air plants, soil, decorative elements, and a terrarium container.
With hands-on guidance from experienced instructors, attendees will learn about the different types of air plants and how to properly care for them. They will also be shown how to create a beautiful, self-sustaining ecosystem in their own air plant terrarium, including how to add elements such as soil, rocks, and other decorative elements to create a unique and attractive design.
In addition to creating their own air plant terrarium, participants will also have the opportunity to learn about the many benefits of air plants, including how they can improve air quality, reduce stress, and bring a sense of calm and serenity to any space.
The "Create Your Own Airplant Terrarium" workshop is a fun, hands-on, and educational experience that is perfect for anyone who loves plants and wants to learn more about the world of air plants. Don't miss this opportunity to create your own custom air plant terrarium and bring a touch of nature into your home or office.
3. Archery Tag Workshop
Experience the Thrill of Archery Combat with Epic Workshops! 
Epic Workshops is proud to bring Archery Tag, the ultimate Archery Battle Game, to Singapore. Join us for a thrilling and action-packed session of Archery Tag and take aim at your opponents in this exciting team building game for engaging team and corporate team bonding. The best part, teams must work together to overcome the challenges presented which makes it a very good option for Team building activities Singapore.
Archery Tag: The Ultimate Archery Battle Game
Archery Tag combines the traditional skills of archery with the excitement of paintball, creating a unique and unforgettable experience. In this high-energy game, participants shoot foam-tipped arrows at opponents, to hit targets or players and eliminate them from the game.
Perfect for Team-Building Singapore and Corporate Outings
Archery Tag is the perfect team-building activity for corporate outings, birthday parties, and other special events. Our Archery Tag workshop in Singapore provides a fun and competitive environment that promotes teamwork, communication, and leadership skills.
High-Quality Equipment and Experienced Instructors
Our Archery Tag workshops in Singapore are conducted by experienced instructors and use high-quality equipment, ensuring a safe and enjoyable experience for all participants. We also provide all necessary gear, including bows, arrows, masks, and vests.
Join us for an Epic Archery Tag Adventure
Whether you're an experienced archer or a beginner, Archery Tag is a fun and challenging activity that's suitable for all skill levels. Join us for an Epic Archery Tag Adventure in Singapore, and experience the thrill of archery combat like never before with the entire team. Put your skills to the test for a super fun experience!
4. Art Jamming Workshop
Join Epic Workshops in Singapore for an exciting Art Jamming experience. Let your imagination run wild as you turn a blank canvas into a masterpiece with the guidance of our professional artists. This workshop is suitable for all skill levels, and no prior art experience is required. It is a fun and interactive Team building activities Singapore.
"Get Lost in the Moment with Art Jamming in Singapore"
Relax, unwind, and let the creative juices flow in our art jamming sessions. You'll get to experience the joy of creating art in a fun and stress-free environment, perfect for both solo and group activities. At Epic Workshops, our artists will provide you with all the necessary supplies, leaving you to focus on your artwork.
"Singapore's Ultimate Art Jamming Destination"
Get to explore your inner artist with Epic Workshops' Art Jamming. From beginners to professionals, this workshop caters to everyone's needs and provides a platform for artistic expression. Our artists will help you unleash your creativity, giving you the chance to explore different techniques, styles, and mediums. Join us in Singapore and get ready to create something truly unique!
"Unleash Your Creativity with Art Jamming in Singapore"
Our Art Jamming workshop provides you with the perfect escape from the busy, fast-paced life of Singapore. You'll get to spend a few hours in a peaceful environment, surrounded by art supplies and like-minded individuals. Our professional artists will provide you with guidance and support, ensuring you have a memorable team building Singapore experience.
5. Assorted Terrarium Workshop
Unleash your creativity with Epic Workshops' "Assorted Terrarium" workshop in Singapore. Immerse yourself in the world of greenery and learn how to create your very own terrarium. Discover the art of miniature gardening and watch as your creation comes to life.
"Design Your Own Miniature Garden: Epic Workshops' Assorted Terrarium Workshop in Singapore"
In this hands-on workshop, you'll learn everything you need to know to create your very own terrarium. Our experienced instructors will guide you through the process, step by step. From selecting the right plants and soil to choosing the perfect container, you'll be able to customize your terrarium to fit your personal style.
"Get Your Green Thumb: Learn How to Care for Your Assorted Terrarium in Singapore with Epic Workshops"
Not only will you learn how to create a terrarium, but you'll also learn how to care for it. Our instructors will teach you the tips and tricks to keep your terrarium thriving. Whether you're a seasoned gardener or a beginner, this workshop is for you.
"Bring Nature into Your Home: Epic Workshops' Assorted Terrarium Workshop in Singapore"
Join us in Singapore and bring a touch of nature into your home. Register for Epic Workshops' "Assorted Terrarium" workshop today! We offer the best team bonding activities Singapore.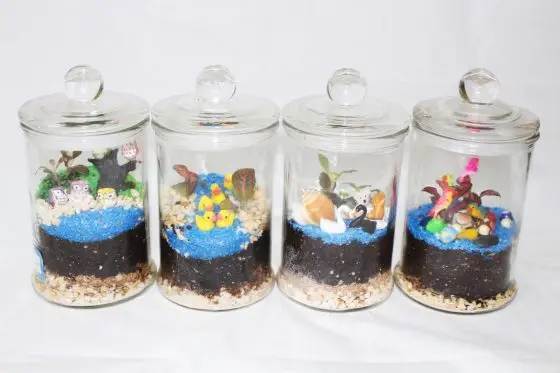 6. Basic Soy Candle-Making Workshop
Candle-making is a fun and relaxing activity that can help you unwind and create something unique and personal to take home. In this workshop, participants will learn the basics of soy candle making, including the safety measures and materials needed to create their very own scented candle.
Key Benefits:
Get hands-on experience with soy candle making

Create a unique and personal item to take home
Learn about the materials and equipment needed for candle making

Discover the science behind fragrance and how to blend scents for a personalized candle
Improve focus and relaxation through a fun, hands-on activity

The workshop will be held in a convenient location in Singapore, allowing participants to easily access the event and focus on the task at hand.

Epic Workshops provides all the necessary materials and equipment for a successful workshop, including soy wax, fragrance oils, wicks, and containers. Participants are encouraged to bring their own fragrances and containers for a truly personalized experience.
By the end of the workshop, participants will have a newfound appreciation for candle making and the knowledge to create their own candles at home. This workshop is suitable for individuals, groups, and corporations looking to add a unique and creative touch to their team-building activities. Book your spot now and experience the joy of soy candle making in Singapore with Epic Workshops team building activities Singapore.
7. Bubble Soccer
Epic Workshops in Singapore offers a fun and unique team building Singapore experience with Bubble Soccer. Participants will step into inflatable bubbles and play a hilarious game of soccer, promoting teamwork and bonding among team members. With its high-energy atmosphere and lighthearted competition, Bubble Soccer is guaranteed to be an unforgettable experience for participants. It is sure to be one of the many unique corporate team building activities. Book your team's Bubble Soccer workshop today and get ready to have a blast! Get to be a part of highly energetic teams at this fun team building event.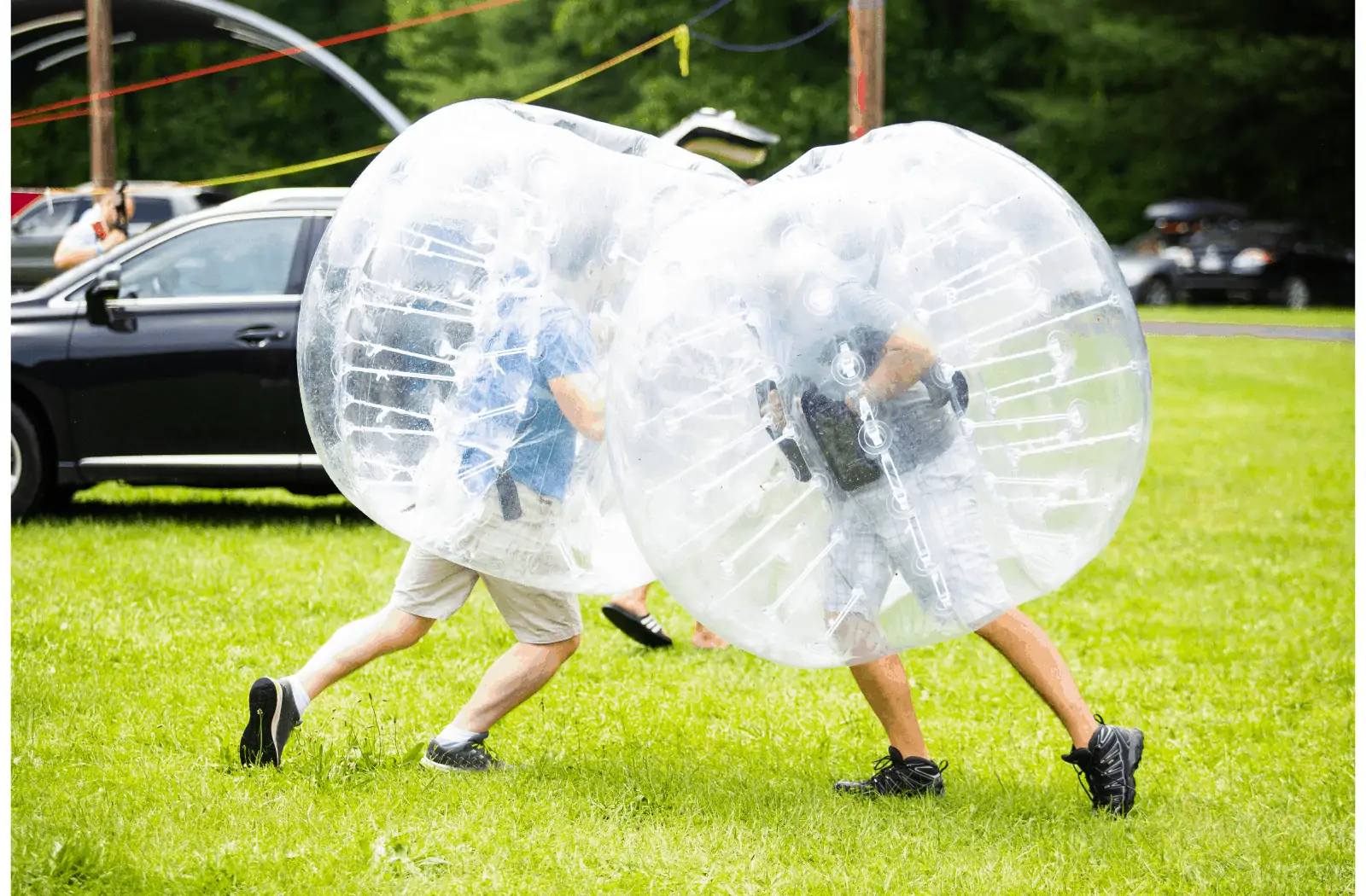 9. "Cactus Terrarium" Workshop – Grow Your Green Thumb in Singapore
Join Epic Workshops in Singapore for a unique and creative "Cactus Terrarium" workshop for all age groups. Learn how to craft your very own mini desert oasis using a variety of cacti, succulents, and other special materials provided. With expert guidance and hands-on instruction, you'll leave with a beautiful and thriving terrarium, perfect for bringing a touch of greenery to any space. Unleash your inner botanist and book your spot today for our EPIC team building activities Singapore!
10. Calligraphy Pouch
Design your own canvas pouches using fabric calligraphy markers! Learn the art of modern calligraphy by practicing techniques and strokes. In our calligraphy pouch workshops, participants will be given a sample practice paper to get used to the markers and also apply basic modern calligraphy techniques they have learnt during the sharing by our trainers. Flaunt your calligraphy pouches – store your writing instruments, personal belongings and organize your wires & cables – the possibilities are endless!
11. Candle Making
Candle-making is a fun, easy, and creative craft activity that kids of all ages can enjoy. So gather your friends and get ready to make some candles! The supplies you'll need are very common: soy or gel wax and a heat-proof work surface. Wax can get hot, so be sure to put down a layer of newspaper or wear an old apron and clothes that you don't mind getting messy.
Not only is candle-making fun, but the finished product can also make your home smell great! There are many different ways to create unique shapes and designs – have fun with them and let your creativity shine with our team building activities Singapore that are also perfect team bonding activities Singapore.
12. Chocolate making
Chocolate making is a cooking team building Singapore activity for people who want to experience the entire process from start to finish. Participants will melt chocolate, add flavours, and create decorative shapes. They'll also get to make a custom label for their creation! It is an indoor team building activity full of fun and laughter.
This team bonding Singapore activity is fully customizable, so you can adjust the time and ingredients used according to your budget. You'll want enough chocolates that they will last through the entire process and beyond!
13. Christmas Bauble Making
Christmas time can be a chance for some fun and creative team building Singapore exercises. You could, for example, make Christmas ornaments to decorate your tree. These Christmas baubles are very easy to make, even for a beginner! All you need is some glitter, and styrofoam balls to mimic snow, and the skills, of course. If you can't wait until Christmas time to make them, why not do it right now?
Start by finding some inspiration on how to design your Christmas bauble. At Epic Workshops Christmas Bauble Making Workshop, we provide plastic baubles, glitter, sequins and other decorative items.  The next step is to design ur baubles however you like, using your hands of course. There are lots of colours you can add and mix whenever you feel like it. It is one of the unique team building activities Singapore.
14. Christmas Terrarium Making
Christmas is a time for family, friends, and celebrations. A great way to decorate for Christmas is by making a terrarium. For this team bonding activity, we provide Christmas-themed figurines such as a Santa Claus figurine, a duck figurine wearing a Santa hat, Christmas trees and many more. Design your own mini garden in a bottle, and impress your guests this Christmas with our best team bonding activities Singapore.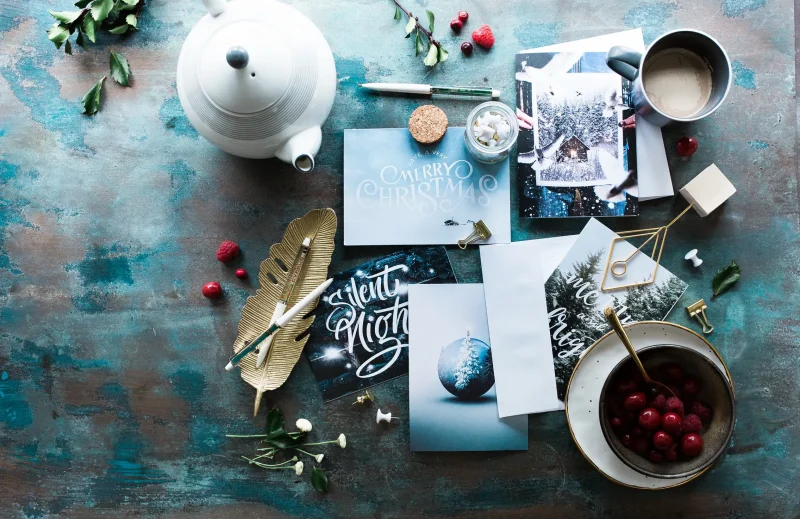 15. Classic Terrarium
These team bonding activities Singapore give everyone a package of knowledge about terrariums. A terrarium is a miniature garden that can be displayed inside your home. It is the best team bonding Singapore and team building Singapore activity. A classic terrarium is made of three basic layers – gravel for water drainage, dried sphagnum moss for water absorption and a special terrarium soil mix as a growing medium for your plants to grow healthily!
16. Clay Figurine Making
At Epic Workshops Clay Figurine Making Workshop, we use high-quality air-dried clay that is non-toxic and safe for children to use! This air-dried clay material is easy to use and does not require any heating or baking to dry the figurine. When it dries, it will be lightweight and also not malleable anymore. 
There are many different shapes and styles of figurines that people make, such as animals, people or even cartoon characters! 
17. Coaster Making
Coaster-making workshops are one of those team building activities Singapore that you can do with your team. Using an eco-friendly concrete-like material, this coaster-making workshop uses a powder & acrylic liquid mixture. This mixture is then poured into a silicon mould of various shapes depending on the shape of the coaster you and your team members would like to make! Choose between making a marbling coaster or a terrazzo-patterned coaster during our coaster-making workshop.
Try your hand at this exciting workshop, and see how well your team will do. You may be surprised by the results!
18. Corsages and Boutonniere
A corsage is a type of flower that can be pinned or clipped onto the clothes of a woman and used as part of her attire. The tradition comes from France, where they were called "couvre-chefs" or "coiffes". Corsages are typically worn by promiscuous women who have not yet reached the legal age to marry. 
A boutonniere is a French word for a small flower, usually a rose bud, that is pinned on the lapel of a man's jacket. It originated in Nazi Germany where an officer would wear one on his uniform to signify he was engaged. Join our workshop now and witness the best team building activities Singapore.
19. Flower Arrangement
There are several different styles and techniques for flower arrangement. 
In the 1960s, with the advent of modern floral design, it became more fashionable to have large dramatic arrangements. This led to a vast increase in creativity in the field, and an expansion of the materials used. 
The flowers used often are not native to the region where they are being sold, and as such can require adjustments so that they will survive without a refrigerator or coolant system installed.
20. Flower Resin Crafting
Flower resin crafting is the process of immortalising various dried flowers, and pressed flowers into a resin.  These team bonding activities Singapore offer great benefits in experiencing new things in life. It's an easy hobby for beginners. Flower resin crafting involves the use of mixing equal parts of crystal resin solution, and pouring it over a mould containing your specific floral arrangement. This process might also involve using a lighter to lightly torch the surface to remove any air bubbles! Once it is completed, you will get a shiny, transparent flower resin coaster. Get our best team building activities Singapore.
21. Gel Candle Making
Gel candle making is a great DIY activity for adding some aesthetic detail to your home. Its transparent outlook allows you to design your own landscapes, and the special thing about gel candles is that once illuminated, your design would have a glow-in-the-dark effect!  All you need is gel wax, some coloured sand or stones, and your glass jar with a wick! Gel candles are also quite easy to make, so you can impress your guests with your mad skills! It's one of the exciting team bonding activities Singapore that involve everyone experiencing the art of making candles together.
22. Gift Card Making
One of the creative team building activities Singapore that may be worth trying out is making gift cardholders. This activity can be a fun and meaningful way to spend time with your teammates while making something that you can use in the future. To make a gift cardholder, you'll need some cardboard, hot glue, scissors, an X-acto knife (if you are cutting intricate designs), pens, markers/pencils, and paper.
Begin by cutting some rectangular pieces of cardboard into sections. The width should be approximately two inches wide and the length should depend on how large of a gift card holder you need. Get a take on the best team bonding activities with EPIC Workshops now!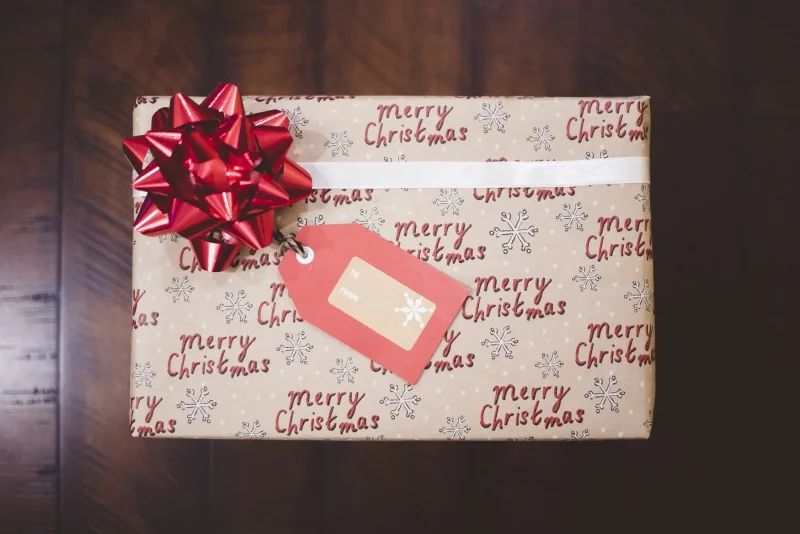 23. Guitar
The guitar is a fretted musical instrument that typically has six strings and is played by strumming or plucking the strings with either a guitar pick or the fingers. The sound of the guitar depends on the style of music you play on it. Steel strings produce a bright sound when heard, while nylon strings will produce a softer sound.
The guitar is an iconic symbol in rock music and has been featured in most musical genres throughout the years. Here are some fun activities you can do with your team! Try these out if you want to have a good time together with your team, or use them as questions for a seminar session. For example, you can Make up a rock band. We have the best team bonding Singapore team bonding activities !
24. Jewellery Making
Jewellery Making is a great art that can be a lot of fun! You can get pieces of jewellery that have been made by yourself, and you can also make jewellery for others. This can be a very good team-building activity. The more people involved, the better! Be sure to choose a quiet and spacious area for this activity, preferably with lots of natural light. 
Our team had an afternoon of this over a weekend and it was really fun! The best part is getting to wear your own piece of jewellery, plus you get to see the pieces made by others too. Get the gist of our Team building activities Singapore and do team building Singapore.

25. Laser Tag
Laser tag is a real-life video game where players are tagged with lasers emitting from large towers called bunkers. Players are then transformed into warriors and begin their quest to capture the other team's flag, or "home base." These team building Singapore activities give people the opportunity to play together to know each other better.
The activity can be set up in any indoor or outdoor space and typically lasts about 10 minutes – so it doesn't take up too much of your time. It's also a really easy thing to bring to the office for a fun Monday morning meeting – just avoid bringing your phone or camera!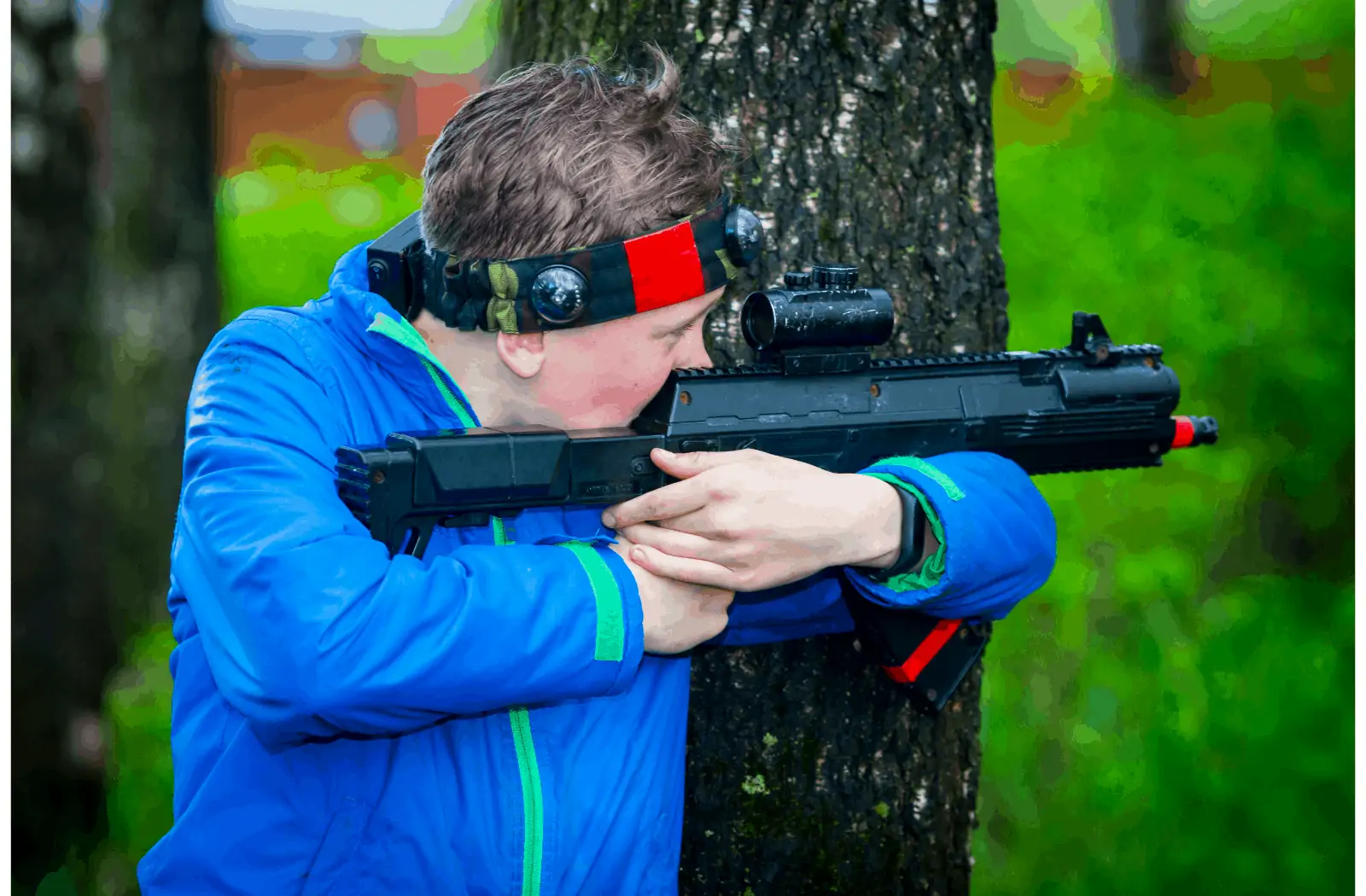 26. Leather Crafting
Leather Crafting is an ancient craft that has been around for centuries. It was developed in India and China during the second century B.C. These activities in Singapore encourage teamwork and unity making them the best team building activities Singapore and team bonding activities Singapore.
Leather crafting is an art form. Leather craftsmen, such as saddlemakers, make their craft using various tools, including knives and needles. You can also create leather crafts at home with materials you have at your disposal, or buy materials specifically for this purpose.
27. LED Art Jamming
Elevate your art jamming skills a step further and add on some LED lights to enhance your overall artwork. The LED lights are stuck directly at the back of the canvas and a sharp item is typically used to pierce through the canvas so that the bulbs will be out!
The LED Art Jamming Workshop is suitable for those who would want an illuminative piece of artwork!
28. LED Lighted Canvas Art
Since canvas art is often used as a decoration and an art form, it has ample benefits. It can go well with any décor of your house. It is also a good thing to have in case you are looking for a perfect gift to give someone. These types of canvases are also portable and you can move them around without too much hassle. You can take your canvas art anywhere you go and it will never be an eyesore because it is so wonderful and it is the best team bonding activities Singapore!
LED lighted canvas art is one example of these kinds of canvases that would make such an excellent addition to your home or workplace's décor. These are canvasses with lights that provide all the ambience needed for the perfect evening.
29. Luxury 2-in-1 Scented Candle Making
The 2-in-1 Candle Making Workshop was designed to ensure that participants would have the experience of working with 2 different kinds of candle wax – soy wax and gel wax! For the luxury series, we offer participants a choice of using pressed baby breaths and glitter foil of various colours – gold, silver and rose gold! Our workshops are the best Team building activities Singapore so join us now for team building in Singapore.
30. 2-in-1 Scented Candle Making
2-in-1 scented candle making is a great team-building activity to try out. It requires participation from all members of the team and can be done relatively easily.  Similar to the 2-in-1 Scented Candle Making Luxury series, participants are given dried flowers and orange peels to create a rustic-themed candle and do team bonding Singapore and team building Singapore.
31. (CHRISTMAS EDITION) 2-in-1 Scented Candle
It smells like Christmas in a jar. The 2-in-1 Scented Candle is packed with festive aromas to make your home smell Christmassy and welcoming all day long. Not only do they fill your room with a beautiful aroma, but they also produce the ambiance of fire when lit.
The 2-in-1 Scented Candles makes great decorative pieces too and they are perfect to bring together with friends and family as gifts, and has proven to be the best team-building activities.
33. Marble Coaster
Marble Coaster is a physical challenge activity where teams create a coaster out of marbles. The coasters are built on top of the ground. Participants come up with creative designs and shapes to get their marble from point A to point B.
This is a great team bonding activity because it challenges creativity and there is no right or wrong answer. The marble coasters are judged by different criteria such as creativity, aesthetics, and speed.
In this activity, participants have to create a living structure out of duct tape for the tallest stilt-walker in the room. The more articulated and intricate your design is, the higher you can climb! This is a team-building activity that provides immense satisfaction when you see your structure come together.
34. Mason Jar Bouquet
This is a unique idea for a romantic gift. Choose the colors of the flowers according to her favorite color, and for other items in the bouquet, use corresponding colors. You can also customize it by adding in things like pieces of jewelry and personal cards or other gifts. This is perfect if you're not sure about what items she might like, but still want to give her something special.
If you're not sure if your procrastination is caused by a rational or irrational belief, keep working on changing your behaviors to see if there are any changes in your procrastination. Keep trying different things until you find something that works.
35. Message In A Candle
Message in a Candle is a game that's perfect for any type of group or team building activities in Singapore. The participants have to construct a sentence using the given words without using any conventional letters. One word at a time, each player must build up their sentence. An example of this is "I bring you peace." By placing the words "I" and "peace," can make you realize how they are very important when constructing a sentence.
The goal is to find out who can construct the longest sentence within an allocated time frame. Players must interpret their words creatively so that their sentences do not make any sense. For example, someone might place the word "carrots" in the middle of their sentence, but then realize that they need to use it as a verb.
36. Moss Frame
Moss Frame is an interactive VR installation that has a physical component, too. VR headsets show the viewer a beautiful 3D forest scene of swaying trees and lush plant life. As you walk around in Moss Frame, plants gently emerge from the ground as you get closer to them – you can even pick some flowers and watch them grow back over time. 12 glowing rocks act as checkpoints throughout the forest, which you can look down at while standing at one to find out its special secret message.
Moss Frame is an interactive virtual reality installation that also has a physical element to it. With VR headsets on, viewers will see themselves surrounded by a beautiful 3D forest with swaying trees and lush plant life – they can even pick some flowers and watch them grow back over time. We have the best Team building activities Singapore so doesn't worry and join us for the best team bonding Singapore experience!
37. Music Jamming
Music Jamming: A team bonding activity that requires an instrument of some sort, such as a guitar, tuba, or drum. The team members perform as a band by taking turns jamming on the instrument. A person who has musical talent may have to play more than one instrument!
Hula Hooping: This is a type of physical activity that requires skill and teamwork. You can also design your own course to see how creative you can get with this team-building activity!
Knots Game: In the Knots game, members of a construction crew must assemble knots from various components such as ropes, straps, and chains. This game requires each member to work together as a team and use their critical thinking skills when assembling the knots.
38. Non-Stitched Leather
Non-stitched leather is the earliest form of leather processing, where the hides were not cut into pieces before being tanned. They are also not dyed, only cleaned and processed into leather.
It is a misconception that all fabrics have to be ironed for them to appear crisp and smooth; this is not true! For items that require minimal ironing or none at all, like silk dresses, pants, skirts, etc., it's best to roll them instead of folding them. Rolling will preserve the item's form and shape.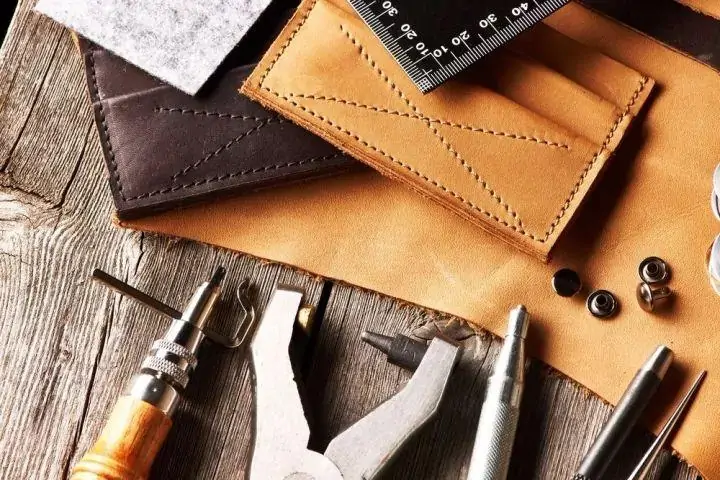 39. Outdoor Archery Tag
Outdoor Archery Tag is one of the exciting team bonding games that is played on a large, outdoor field. It combines the thrill of playing tag with archery! Players aim at each other using foam-tipped arrows fired from "sniper" bows and "samurai" bows. If you shoot another player in the head, arm, or leg, you are out. It is a fun way to practice your team-building skills and improve your team dynamics.
As the name suggests, Escape From Singapore offers 2 exciting escape challenges each month! One of them involves teamwork as you try to work out a series of clues that will lead you to an important item. The other one involves using teamwork and solving puzzles to escape the room. It's exhilarating fun for you and your team!
It is always better to replace them than to throw away old batteries. If you need a replacement, it is best to use a battery with the same voltage as the previous one. This will prevent damage caused by overcharging or undercharging. Add this to your list of top 40 team building activities Singapore and opt for this as your next team building event!
40. Perfume Making
Perfume-making is an art form that has been practised for centuries. It is a process by which natural oils and fragrances are combined to produce a scent with a pleasant smell.
Prepare the fragrance base

Add perfume essences

Blend the ingredients together with a gentle stir until they are all mixed well

Pour the perfume into a bottle and allow it to cool

Enjoy your newly created perfume!

Try this activity in groups of four to six people for an inclusive team-building exercise that will get everyone involved and help increase their sensory awareness.
Key points: When blending scents, you need to have an understanding of the different components that make up a fragrant mixture. Add 1-5 ml per person to achieve a scent everyone can enjoy. If your perfume contains any alcohol, ensure all the ingredients have been stirred well before pouring them into their final bottle as this could cause separation upon standing.
Key takeaway: The whole team will learn something new when creating their own perfume.
41. Personality Test & Art Jamming
Personality tests are a great way to determine how you fit in with an organization and identify the ones that will be the best fit for you. Personality tests have become more prominent over the last decade: big companies like Google, Apple, and Microsoft are making use of them in their recruitment process, and many others find their useful tools to help with self-awareness.
Art Jamming is an art-making activity where participants take time away from their work to explore ideas around creative processes. The workshop is done in a group format so each person can benefit from the creativity and insights of all members and it's one of the best team bonding activities Singapore. You'll answer a few questions about your creative process as a pre-work assignment then during the session you can say whatever's on your mind and make art.

42. Personality Test & Terrarium Making
Personality tests have been around for a very long time and are used to determine your personality type. This will help you identify your strengths and weaknesses in terms of how you work with others. Personality tests can also provide insight when it comes to decision-making and problem-solving.
When trying to find out which plants do well in different terrariums, the most common factors to take into consideration are light, humidity, size, and soil type. In this activity, participants are split into teams and each team is given a different terrarium to care for. Team members of the same terrarium should share roles such as – grower, filter feeder, scavenger, and soil maintainer. Each role will have its own responsibilities in making sure that its own terrarium does well during the activity. Team members can share resources to keep their terrarium well maintained and should also identify which plants do not work in the terrarium and decide what other plants would make good replacements. This is one of the best team bonding Singapore and team building Singapore activities.
43. Posy Bouquet
Looking for a team building activity that is unique? Make some posies! Grab a bunch of flowers and try making 20 different bouquets. You can give them away at the end, or the team-builder can use them for decoration at an event. It is an excellent team building activity.
This is a fun warm-up to play in teams. Have everyone in the team make a vertical line, then put pieces of sticky paper on their backs. Give them a few minutes to write down things they need help with or goals they'd like to achieve. Then have everyone turn around and read each other's piece of paper aloud! 
Out of many team building ideas, this is an awesome icebreaker Team bonding activities Singapore for teams.
44. Pour acrylic
Pour acrylic is one way to create patterns in plastic. The process involves taking the pan or object that you want to be patterned and filling it with liquid acrylic, then it will be placed into a heated oven. The temperature should be around 350 degrees and should take roughly 10 minutes. As an alternative, pour acrylic can also be used to create three-dimensional paintings or designs on canvases. 
46. Resin Lamp
A resin lamp is made from polyester resin and a type of fuel. Resin lamps are commonly used for outdoor lighting in areas such as parking lots, walkways, and picnic areas. How is this a team-building activity? It's not. We're just trying to make this list a little more interesting. That said, you could give each member of your team the same shade of colour and have them work together to mix different resin colours. Result? A pretty cool lamp that everyone made!
Step 1: Get the fuel and resin. Most hardware stores sell both. You will need about 10 litres of resin for every 20 wicks you are attempting to make (so for 10 wicks you should get 100 Liters). The amount of fuel needed depends on the type of fuel you use.
Step 2: Prepare your working area with a plastic tarp and some newspaper on top.
Step 3: Pour about 1 litre of resin into a container that is big enough to hold all 20 wicks (or however many you are attempting to make). Add fuel a few drops at a time until you get the desired colour of light. Be sure to use good ventilation and avoid inhaling the vapours/fumes.
Step 4: Place your wicks in the resin, one by one. Some people will roll them up and push them down with a stick, others can just lay them flat on top of the mixture. Once all 20 wicks are in place, cover the top of the container with plastic wrap and let your creation cure (you can also add more water if you want a thinner mix). It should be cured after about 1-3 days.
Step 5: Once it is cured and dry, carefully remove the wicks from the mixture. They may be fragile at this point, so be careful.
Step 6: Hang your new lamp! This is meant for outdoor use, but you can also try putting it in your house if you have an under-counter light fixture and a way to hang the entire thing (maybe from hanging pot racks?). If using indoor lights, make sure to charge them with an appropriate light bulb.
Step 7: To charge the light, simply place it under a desk lamp or other indoor lighting for about 2-3 hours. 
You can also place it in direct sunlight to charge faster (but remember to remove it when you're charging resin).  
Team Building Activities Singapore : Teams work together to design a product using the knowledge and experience they have. This should be a product that has never been made before and is needed by those in the community.
Example: We need a new chair for board meetings, let's make one!
Team Building Singapore: Each person on the team works on something small, like creating an instruction booklet for the assembly of a product. Products can include jewellery, a birdhouse, a cell phone case, a picture frame, etc. Then each person brings their part to be combined with everyone else's!
Team Building Activity: Create your own team logo! Create an emblem for the team using various materials like tape and/or paint or even something like stamps from around the world.
47. Resin Marble Acrylic Pour
Get the team together to design and create a resin marble from their shared experiences and knowledge. Teams will learn about themselves while keeping their eyes on the goal of creating a unique marble as a symbol of their partnership and collaboration.
What's more fun than getting your hands dirty? This activity is sure to get the team members in high spirits, as they will be actively involved in their own creation. Each member will blow glass using his/her breath into a bubble (while wearing a mouth guard), then roll it on a pin and twist a stem around the ball. The goal is to make something beautiful that can be put on display in the company lobby or historical co-working space, so nothing too extreme will be tolerated!
48. Resin Opal Coaster
The Resin Opal Coaster is a great gift. They are made of resin and come in different colours that light up in the dark. Sometimes they also have an acrylic stone inlay. The coasters can be used for dry food or wet drinks. These coasters take you back to the days of disco balls and make for a great accessory.
I am not sure if I would recommend them as a good coaster though. They don't do too well with liquid around them, which defeats the purpose of having them as a coaster.
The Resin Opal Coaster is perfect for anyone who has a home bar. I will definitely be investing in these because I think they are great for entertaining. They make an awesome gift for housewarming, birthdays, or Christmas!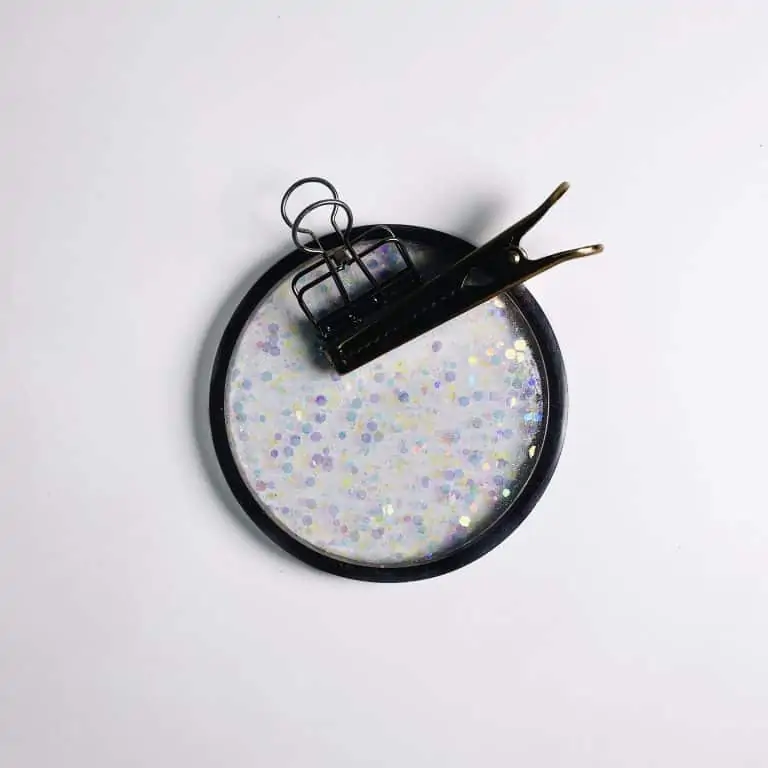 49. Resin Workshops
Resin Workshops are a creative way to bond with your coworkers. They can be done as a team-building activity for friends or family. It is a fun and inexpensive activity to do outside of the office. These workshops can either be done by two people or four people, depending on the space available. There are different objects that you can use in this workshop such as a paintbrush, acrylic paint, and paper towels – all of which should be provided by the facilitator.
50. Shrink art
Shrink art is a fun and simple way to spend an afternoon with friends or family. The first thing you'll need to do is cut out the centre of a cereal box, then glue paper to the inside of the bottom edge of the box. We recommend using regular printer paper that's been cut into strips. Next, mix corn syrup with two tablespoons of dish soap in a bowl and add food colouring if desired. Pour this mixture over your strip of paper and watch it magically shrink!
51. Soap Crafting
Soap Crafting is a great way for kids to learn and explore their creativity. Kids can craft their own personalized soap at home. Soap crafting kits are available in many stores, and you can also purchase all the ingredients separately which will allow your kids to make their own soap with easy-to-follow instructions.
How people cope with negative thoughts varies depending on the person or situation. There are many things that you can do such as: writing down your goals, reminding yourself what others think of you, getting enough sleep, eating well, getting exercise, keeping a routine, and talking to people about your problems.
52. Splash Tag
One of our favourite team-building activities is Splash Tag. Participants have 10 minutes to solve the clues, find the treasure chest and get back to escape before time runs out! Take a walk on the wild side with your team. This race is just like Candy Land, but with more "splash". Participants will have to collect checkpoints along their way. The team that finishes first wins! Nothing like getting your hands dirty to get in touch with nature. During this activity, you and your team will have to complete all the given challenges on the checklist, such as building a makeshift boat out of straws. Start small by transforming yourself into a leader who everyone can look up to. The first step is to be fearless, full of energy, and motivated by what you want out of life. Play this team-building activity and learn from the many interesting puzzle games. Get your hands dirty with this fast-paced treasure hunt! Find clues, solve puzzles and win prizes in just one hour! Be aware that only teams who utilize their "team" will succeed through this activity. This is a fun and exciting way for you and your team to get out of the office, and spend quality time with each other!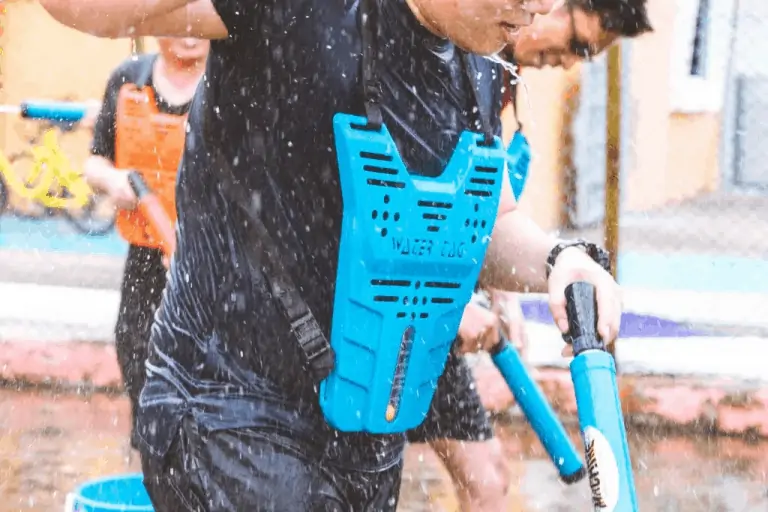 53. Stamp making
Stamp making is one of the fun team-building activities for children. They can make their own custom stamps that they'll be proud to use on paper, on clay, or any other craft medium.
For this project, all you need is a sheet of silicone rubber (the kind you can buy at the hardware store). Begin by tracing all of your child's fingers onto the sheet of latex and then cut it out around the shape of each finger. Then, place the cutout pieces onto a cookie tray and bake them in the oven for five minutes at 350 degrees Fahrenheit. Once finished, let them cool down before removing them from the tray (it should leave an impression on the sheet). Let your child create custom shapes and patterns with their new stamp pieces.
54. Stitched Leather Making
Holding a Stitched Leather Making workshop is an excellent way to get people engaged in team building activities in Singapore. This is because they have to rely on each other to complete the task at hand.
A participant will be responsible for stitching together the pieces of leather that have been cut by someone else and then preparing them for dyeing.
Stitching Leather requires participants to work closely together and complete challenging tasks with great detail. This will not only help participants work together better, but it will also make the process a lot more fun!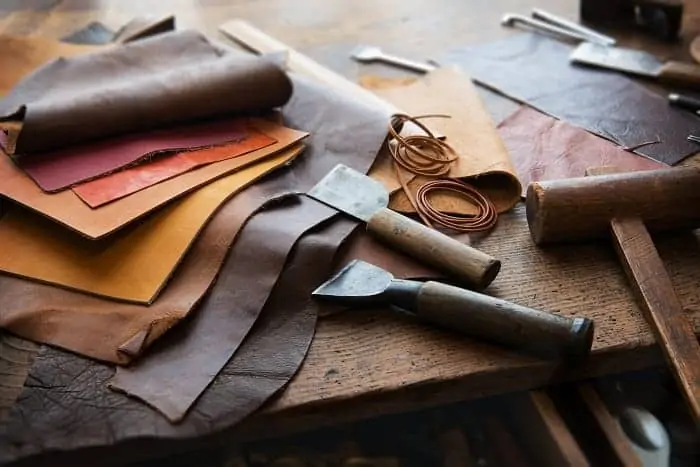 55. STOMP Music Workshop
One way that Singaporeans can build their team is by participating in a STOMP workshop. There are many different types of team-building activities available, but they all have the same goal in mind – to bring people together for a fun and social experience. Participants will learn the basics of the performance art by watching live demonstrations with their hands-on training for the drums. And at some point, everyone will join in to play along with local instructors and enjoy others' performances.
56. Stress Management with Soy Candle Making
What can be more relaxing than candlelight during a rainy, stormy night? Nothing. That's why we decided to combine this team bonding activity with some stress management techniques to make it even better! We invited participants to come out and make their own soy candles in a workshop led by our expert instructors. One of the great things about this activity is that participants can take home their very own candles to light up those cold, dreary evenings!
57. Stress Management with Terrarium Making
Instead of going for a walk, a bike ride, or running around the block to relieve stress, there's now an alternative way to take care of your mental health. Terrarium-making workshops have been popping up in the last few years as a way to "decorate and create" small living environments. These are typically spaces in which you can make some of the decisions about what is planted and where it is placed.
The idea behind these workshops is that by creating something out of nothing, participants can manage their thoughts and feelings by focusing on their tasks. The decorations alone offer an escape from reality for those who want one without having to leave. This workshop will provide an opportunity for each individual to get away from stressors in their lives while also having a creative outlet.
58. T-shirt painting
T-shirt painting is a great team-building activity because it encourages creativity and teamwork. The best part about this activity is that every participant can make their own unique design.
Paint T-shirts with your team and add some personal text or flair to them. Find an interesting background, get creative, and have fun while doing it!
Being an excellent communicator is a huge part of building successful relationships with team members. Communication doesn't only take place through verbal exchanges, it also happens visually when we listen to what people are saying through body language. Teams need to be able to work well together and communicate effectively to achieve greatness.
59. Terrarium making for team bonding
To make terrariums, all you need are three clear glass jars or bowls (such as mason jars), potting soil, small pebbles, and any plants or flowers that you want to include. You can be more creative by using various containers and designs such as mini cacti in milk bottles or moss in old wine bottles. Once all these materials are
A terrarium is a mini outdoor ecosystem that requires little maintenance and has no plants, soil, or dirt. Instead, it's self-contained in a glass container and typically houses small plants (or mosses) and often some form of insects (especially spiders).
One of the activities you can do with your team for a fun bonding experience is to make terrariums. The process of making terrariums will allow you to use creativity and still have a high-quality end product. Plus, if you're looking to work on your green thumb, this is a great opportunity to get some dirt under your nails.
A terrarium can serve as an interesting decoration for any home or office. It also provides people with a hands-on study of how ecosystems work. This offers them the chance to better understand the environment while also giving them something new to look at every day.
60. Terrazzo Coaster
For example, the Terrazzo Coaster Workshop is a great way to get the creative juices flowing while you also bond with your coworkers. You can either use coasters or coaster-sized tiles and make something totally new or decorate a piece you already have. Once you're finished, everyone will be able to show off their creations while enjoying a drink.
61. Tiles Painting
Tiles Painting is a very good way to keep team morale high and to get the kids off the couch! We've found that Tiles Painting: one of the most creative team bonding activities
Creates a more welcoming, warm environment in the lounge and community areas
Encourages children to use more of their imagination
Promotes social interaction between children as they paint together and talk about what they would like the painting to be.
62. Tote bag painting
Tote bag painting is a good way for a group to come up with a creative idea that is different from what you may find in the market. In this activity, participants are grouped into teams of 4-6 people. Each team member then paints part of the image (or just one color) on their own Tote Bag. When all the bags have been filled, put them together and they will form one big picture.
63. Totebag Painting & Calligraphy:
Tote bags look fancy when they are nice and clean. However, sometimes you will have to pull your dirty, smelly tote from the depths of a dark corner in the supermarket. Luckily, with this fun activity, you don't have to worry! 
This activity is perfect for painting because it is very easy to set up and provides an instant art piece at the end. With this activity, everyone can show their creativity and make something that looks chic instead of something that appears as a preschooler drew it. This is also a great choice because all materials are provided so it doesn't cost anything!
64. Ukulele
One of the activities that we will be learning is how to play the Ukulele. Ukulele is a stringed instrument that produces a sound that is light, soft, and pleasant to listen to. We will also be starting with some basic chords for beginners. Once you've mastered these, we will move on to more complicated pieces as well as songs that you can play while your team has a get-together or just sits around to chill out.
There are a total of 26 different chords that you can learn to play on the ukulele, which will allow for a wide range of melodies and styles during performances or jam sessions. You get to choose how many people are in your buddy pair and duo teams – if you want larger groups, just add more buddies/teams together. I will be writing down the steps on how to play a certain chord or melody and you can refer to this sheet while we're playing! If you have friends who are interested in joining, bring them along too!
65. Wooden Tray Resin Pour
This is a neat little project that you can do during the weekend when you have a whole lot of spare time. It's best to make this with friends so you have enough people to help out, and you can share the workload.
You will need to invite people with a wide range of artistic skills, as not everyone can paint.
If you are on the lookout for activities to do with your team that are fun and productive at the same time, this is it! Not only will you bond over this activity but also laugh out loud at how ridiculous some of your friends look after having silly moustaches painted on their faces.
Being able to draw a picture is something that we either take for granted or get extremely excited about. This activity allows us to explore the different kinds of drawings and art out there, in addition to stretching our imaginations and drawing skills. You can even submit your masterpiece on social media after the activity is over!
This is a fun activity to do if you have a birthday coming up. Look at the theme or mood of the day and spend your time thinking about how this is reflected in the meal that you prepare, by taking inspiration from favourite books and films. Remember to tell people why each dish has been chosen so they can get excited about the meal too.
66. The Day at the Sandbox
Make a sandcastle! If you have never played in the sandbox, this is the perfect activity for you. Get your team to make their own little creations and watch them try to defend them during World War III (aka: when someone kicks it). This game brings out childhood memories of playtime with friends, and you can make it even better by having a picnic in the park.
The winning team gets bragging rights! *woo*
67. The Great Escape Room Challenge
Escape rooms are popular entertainment where you have to solve clues and puzzles to get out of the room. The only catch is that there isn't enough time (10-60 minutes) to escape! If your company is ready for something more exciting, this is the perfect activity. It's thrilling and everyone on the team will be on their toes. Escape rooms are also a great way to break free from the office and enjoy time with people with who you might not interact otherwise.
68. The Great Treasure Hunt
Have your team search for a treasure! Make them follow clues leading them all around Singapore – it'll be fun and they'll get to travel! You could either look for clues or do a bit of sneaky treasure hunting by giving your team some sticky notes and making them stick them somewhere near the clue. The location will lead them to their next destination!
Example: Green sticky note = go north towards the Merlion and black sticky note = head south to Marina Bay Sands.
69. Hidden Treasure
Take your team to some big event in Singapore – there's always something going on! Pick up a clue at the entrance and send them off on their treasure hunt. The clue will lead them to their next destination, where they'll find another clue. Continue until you've discovered your secret treasure (your team-building activity) or until you've reached your final destination.
70. Hurry, There's a Bomb!
Ok! so this is one of the most exciting team bonding activities, Imagine your team has to get somewhere fast but there is a bomb hidden along the way. They'll have to act quickly and carefully if they want to win this race! You can pick up various items at different shops around Singapore: ask them to pick up water bottles, some tape, paper towels, and even a small toy car. Tell your team they have to bring the items back to their workstation in time. The first team to complete everything will get a reward or you can just try and beat your own time for fun!
71. Is There Any Food In That Bag?
Teams must go around looking for food in all the different places around Singapore. Take a list of items and ask teams to find what you've written down.
Examples: Emack & Bolio's Ice Cream, Woodlands Chicken Rice, Katong Laksa, and Spam Fries from 7-Eleven. You get the idea!
72. This is Going on My Instagram!
Teams must take a picture of themselves at different locations around Singapore and upload it to Instagram. The team who completes the activity with the best selfies will win! To make this challenge even more interesting, you can put some restrictions on how they have to pose or where you want them to go.
73. Rise and Shine Morning Show
Teams have to perform an entire morning show (make it up as you go along!) and you decide what that entails! They might need to do some cheerleading, sing a song or just talk about their jobs. The first team who is good enough will win. This can get really exciting if they are in front of the camera – make sure you are ready to go live on Facebook in case it gets big! In these team-building activities, people get the opportunity to enjoy themselves by forgetting all the worries of the world.
74. Singaporeans Unite – Build a Team
Use your local connections and get people working together. Gather them up at different places around Singapore and explain the team-building activity; they'll have to work together to complete it. You could make this harder by asking them to go to different locations – the farther they have to walk, the harder it'll be! The team who completes this one will win!
75. Local Food Hunt
These team bonding activities Singapore give an individual the opportunity to practice patience and time management. Teams must collect food from the various stalls around Singapore. Set a time limit and make it hard by having them follow clues. Make sure you set up some ground rules before you start! for example, no breaking and entering! It is the best for team building Singapore and Team bonding Singapore.
76. Singapore Tourism Board: Fly The Flag!
Teams have to follow a set of clues and find the flag from their country somewhere around Singapore. They can only pick it up when they've found all the clues – the first one to collect everything will win! This is an excellent way for people with different nationalities to get to know each other and find out more about what makes them unique!
In this team bonding activity, Teams have to guess whether an item or person is from Singapore. The person who gets the most rights will win (you can even make it harder by giving fewer clues). Avoid making this too hard by not using people – try finding objects like outdoor lights, shoes, a watch, or something like that.
Select a scene from an old Singaporean TV show or movie and recreate it. You can be the actors, directors and even the spectators! Take photos of them for a sense of nostalgia – everyone will have so much fun trying to remember the original scenes!
77. Singapore Tourism Board: Let's Go For A Walk
Teams have to follow a set of clues and find the object at different places around Singapore. As they get further into the challenge, it'll get harder – maybe they have to walk across an entire park, or perhaps cross a busy road! Make sure you give them a list of items or somewhere that is easy to point out.
Teams will need to work together to prepare a traditional dish from Singapore and serve it to the judges! Tell your team you want them all to dress up in costume, make real food (not instant) and take some nice photos of their hard work. This task will get people talking about how to use old methods for making food and who can do what best – the real win is that you'll get some awesome photos to share!
Teams will need to communicate with each other by using traditional sign language which is best for team bonding activities. You can even throw in some extra challenges like having them use their feet or doing a cute little dance when they've finished. Set a time limit and make sure there are no big groups!
78. Singapore Tourism Board: Singapore Quiz
Teams have to answer questions related to their country, but you'll be the one writing them! Ask some about geography or popular sports, or things like what kind of music they listen to. Make sure you keep it fair by making all the questions a similar level of difficulty so no team has an advantage over another.
Teams will need to do a great job at emulating some of the habits and activities of Singaporeans. Perhaps they'll need to eat an entire plate of chilli crabs, or sing karaoke for a good 5 minutes! Tell them what things you want them to try their best at before you start – this is sure to be exciting!
79. Singapore Tourism Board: Where Am I?
In this team bonding activity, Teams will need to use a map and box of clues to find out where they are. Give them the rules before you start so that they know how many clues they can pick up and where each clue is located. They must take photos of their location once they have figured it out!
80. Singapore Tourism Board: Favourite Urban Legends
Teams will need to find out what all of Singapore's best urban legends are and recreate them! You can make this one as simple or as hard as you wish – you could set a time limit, have them do the scariest urban legend possible, or even just tell them which ones they should do!
81. Singapore Tourism Board: Can You Guess?
Teams will need to guess which items are from Singapore. As soon as they're done guessing, the rest of the teams can move on to their next task. Make sure you set a limit on each item so that no one team takes too long and gets very bored.
Teams will need to decide which sort of bird calls belong to Singapore. They can then use these calls to try and attract birds to their little team area! Make sure they have a fair chance by giving them each the same number of balls or jelly beans so that no one gets an advantage.
82. Singapore Tourism Board: Wishing Trees
In this team bonding activity, Teams will need to find a wishing tree, stick their own wishes onto it and take pictures of it! Some trees might be easy to find but others will not – make sure that your team sticks with just one tree because there are plenty more in Singapore! This team bonding Singapore help individuals to understand each other better.
Teams will have to bring cups from all over Singapore and put them into the correct category. You can make it easier by telling them which ones are open and closed, or you could get really complex and ask them to figure out the actual word!
83. Singapore Tourism Board: Char Kway Teow Eating Competition
Teams will need to eat as much char kway teow in a set period to win! Set a time limit and make sure there are judges to check that all the teams have eaten the same amount! These team building activities Singapore bring joy and laughter to people. 
84. Singapore Tourism Board: Flag Game
Teams will need to race around Singapore with a video camera, trying to capture images of different flags around the city. If they're not game for this, you could always give them a sheet of flags and ask them to write down the country they represent.
Teams will need to take photos of famous Singaporeans around the city – celebrities, athletes, and even your boss! You can ask each team which person they're looking for or just let them know that it's up to their discretion. Give them a fixed time limit so that no one team has an advantage over another. It is the best Team bonding activities Singapore.
85. Singapore Tourism Board: Where is Wok Hei?
Teams will need to find different places in Singapore with wok hei! Give them a list of things that they should be looking for before you start – perhaps some restaurants, or maybe street food stalls. Make sure they take enough photos for each place within a time limit so everyone has the same chance! These team bonding activities Singapore help them to enhance their knowledge by learning new things.
86. Singapore Tourism Board: National Day Parade Quiz
Teams will need to answer 10 questions about the National Day parade. Some of these are going to be tricky, but you could always help them by telling them which ones they should be focusing on. Make sure that you tell them to divide their answers up between the whole team – no one person should gain all of the points!
87. Singapore Tourism Board: Money Throws
Teams will need to run around with a big bag of money, trying to get as many people as they can to pick up some money. The first team to get everyone in Singapore to pick up money will win! It is perfect for Team bonding activities Singapore.
Teams will need to learn 10 phrases that they can use in their favourite Singaporean situations. You could give them a list or make it easier by getting the phrases for them – but they won't know whether you're telling the truth! Make sure everyone has heard of the scenarios before you start – no one wants to hear a team try and ask for directions in Hokkien!
88. Singapore Tourism Board: Singapore Sports Trivia Challenge
Teams will need to answer 10 questions about sports in Singapore. You could make it easier by only having 5 questions about football or hockey, but if your teams are more diverse then you may want to have a few questions about each sport. These team-building activities bring trust and unity among people.
Teams will need to watch the Singapore National Day Parade with a stopwatch in hand. All of the teams will start the stopwatch when they see certain things – some people may be looking out for fireworks, others might notice when someone famous is on screen and other teams might have been told to get their stopwatches out at the first fireworks display. Make sure you tell them to take photos of proof each time as well!
89. Trust Fall
This is a team bonding activity to test your trust in your teammates (and also yourself). Get into a line. Then, each person grabs the shoulder of the person in front of them, and then you go back a step to grab the shoulder of your team member. That's it! You can do this as long as you want.
This is the same idea as the trust fall, except you're going to lean back with your team member. So for this to work, you need to be sure that your teammate will not let go of you; so it works best if there are a lot of people. Let's say I'm standing in line and my team member is behind me. Then our team member in front of us tells us to lean back. And if you do, it's going to be scary for a minute… but just trust your team and you will live through this activity!
90. Trip Over Your Own Feet
This is an activity that tests one's mental agility. To play this game, start by having everyone sit in a circle. Then, each person will have to place their feet on the floor and be ready for instructions.
To make it even better (for people who are afraid of heights), do this activity in an open area with no railings or something similar. The team that is willing to risk breaking their necks will be the winning team! It is the perfect Team bonding activities Singapore for team bonding Singapore.
91. The Extra Mile
This activity tests how far a team will go to achieve its goals. There are many variations of this game, but the basic idea is the same: build a long obstacle course in an open area and race against your competitors to see who can get to the end of it faster.
This is a great team bonding activity to incorporate physical and mental challenges, such as sprinting and problem-solving! The team that goes beyond its own capabilities will be declared the winner!
This is an activity that will get the blood flowing!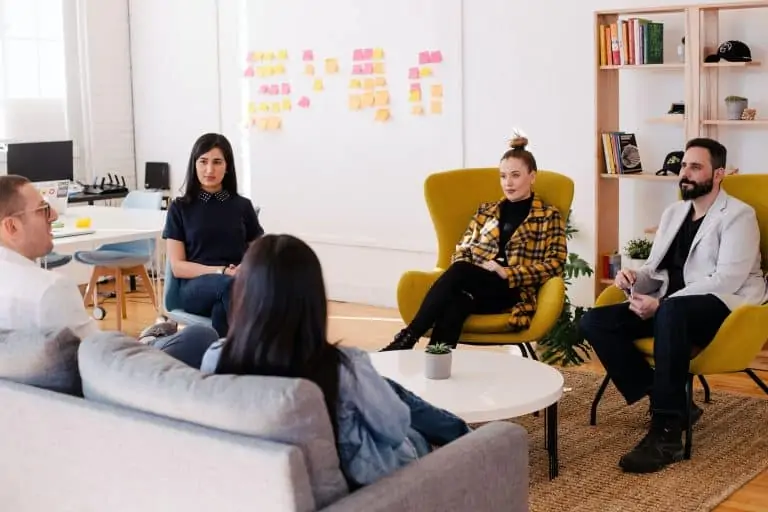 92. Singapore Road Run
One of the most entertaining team-building activities. This game tests a team's ability to work together while also having fun. It is usually played along a predetermined route, and each team gets several tries to get all members over the finish line. The twist in this game is that one member has a backpack attached to him or her with objects inside that make it harder to run. The team members must help each other through the obstacle course and get everyone across the finish line before time runs out!
There are many different versions of the Singapore Road Run. Some common variations are:
Version 1 (Backpack): One person has a backpack attached to him or her and filled with small objects, such as tennis balls or stuffed animals. The goal is for the team to get all members together at the finish line in the least amount of time. This can also be played individually by each teammate racing against their own time.
The rules vary based on how difficult you want to make it for your teammates. For example, some teams may carry people piggyback while others will need to use slingshots to assist one another across the finish line! It's up to you and your teammates who win this game so join us and do Team bonding activities Singapore!
93. All-Terrain Team Race
This game tests the team's collaboration and ability to solve problems together! The goal is to get a team member across an obstacle course (usually one that has been set up) in the fastest time. However, this can be made more challenging by adding small objects in each area of the obstacle course, such as water balloons or horse manure. Each "terrain" is worth a certain amount of points, with some being easier to scale than others.
As you may have guessed by now, the idea behind this game is to make it very difficult for your teammates to help you across obstacles without accidentally running into them or causing one another to fall over! It might sound cruel but it's hilarious when you see how much fun everyone gets out of this game!
94. The Game of Life
This is one of the most exciting team-building activities in Singapore because it's played entirely on foot and incorporates physical activity, mental challenges, strategy, and teamwork all into a single activity. The premise of this game is to get every member of your team across an obstacle course using only your feet. You can use any type of terrain for this, from sand to grass to rocky fields!
There are many different versions of the Game Of Life but the basic goal remains the same: reach the finish line with as few mess-ups as possible! This is a great way to incorporate problem-solving into a fun activity. Teammates will need to work together against time and obstacles to succeed during this game.
This is a fantastic game to bring back memories of childhood adventures! Pulling this activity off will require a lot of teamwork and communication since the teams can't use their hands as well as they normally do when playing The Game Of Life!
95. Broken Plank Game
This activity tests how well your team can work together under pressure. To play this game, divide each member into a group of two (or however many people you have). Then, place each team on one side of a bridge that has various planks missing. They will all need to get from one side to the other.
There is just one rule: no falling off! If anyone falls, their team loses the game. However, for every 10 steps they make across the bridge, they can add another group member.
This is a cool game! But… you know what? I don't think my team will be able to complete it with everyone added to the team. Can we make a new rule where it's every person for themselves?
96. Human Bowling
This is one of the pretty cool team bonding activities, You can make an actual bowling pin (out of something like wood) or use people as the pins (who will fall over if they get hit). It's good to do this activity outside, and you can either make someone be the pinsetter or even use a small ball. It will be a lot of fun, and it's cool to see people bowling with their team members. You can have a couple of people go at a time or have everyone go.
You can also do this activity with regular bowling pins, but use the employees as the ball instead of a small ball. It will be just as fun and even more memorable than bowling with actual balls. Everyone should try it at least once; you will like it. Try this as it is the best Team bonding activities Singapore!
97. Human Obstacle Course / Fun Run
This team bonding activity is pretty simple. It's basically what it sounds like, an obstacle course! However, this one has a twist; while the 'obstacles' are there to make you fall over (and be more entertaining for everyone else), the team that finishes first gets a head start to the next checkpoint.
For added fun, it can be played as a race against each other, or even against the clock!
Example obstacles: Everyone will need to hop over team members who are lined up in rows (like dominoes), and then complete a few tasks– such as touching one hand to your partner's feet, then the other back again.
98. Food Preparation Team Building Activity
What's the best way to get your team working well together? Setting them up with some food – it's a tried and tested technique! If you've heard of 'pay it forward' before, then this would be another great example. The object of this game is simple – you need to set up everyone in your team so that they are prepared enough to serve customers on their own. For the activity to work effectively, there should be a leader who keeps track of each person's progress as they prepare their own meals. When all members complete their tasks correctly, they can leave and wait at the gate while everyone else continues serving one by one until everyone has left.
99. Come As You are Team Building Activity
One of the most amusing team-building activities. A relatable example of 'come as you are' would be coming to work in clothes that reflect how you normally dress outside. In Secret Agent, everyone plays a role and your character has their own backstory that represents something about yourself – for example, you could be an office worker on the inside while being a spy on the outside. The object of this game is simple – it's all about getting people to guess what kind of job your character may have! As you work your way from room to room, everyone gets a chance to ask you questions about what you do. At the end of the activity, teams have to pool their ideas together and guess how many people got each answer right!
100. Memory Lane Team Building Activities
Holidays are a really important part of life – if you don't have any, it's a sign that you're either working too hard or not enjoying yourself enough. The holidays that I've been through so far have mostly involved going somewhere with my family; we tend to rent out houses by the beach and just really relax. It's also a chance for me to hang out with my friends who are based in other countries; it's great to see how they've grown over the past few years and watch them enjoy their hobbies.
This memory lane activity is really useful if you want your team to come together better as a unit – have each member write down five memorable experiences from their lives on sticky notes, and then have them all post their memories on the wall together. The team can then go around and see which ones are similar to each other, and as a result, they'll have created some fantastic stories that they can all now share!
Team bonding Singapore is really useful because you'll be able to see what your co-workers are like outside of work and it is a fun corporate activity to know the type of people you have amongst your interesting team. Corporate team bonding activities Singapore help with strengthening every team.