Gemstone Soap Making Workshop
Epic guarantees an unforgettable experience with our workshops in Singapore.
Gemstone Soap Making Workshop in Singapore is a workshop for all levels of crafters. Whether you are a complete beginner or an experienced crafter, you will be able to create beautiful gemstone soaps at the end of the workshop. You will learn to use melt and pour soap bases and different soap colourants to create your own gemstone soap which you can then take home with you at the end of the workshop. If you are ready to spend some time learning a new skill and hobby to create something beautiful and useful, then this workshop is for you. You will be able to choose your base colours and your choice of essential oils for your own soap.
Gemstone Soap Making Workshop Details
Group Size
We require a minimum of 2 pax to start our Gemstone Soap Making workshop. Minimum of 2 pax to 50 pax within our studio. Maximum of 100 pax depending on your available location.
Duration
The Gemstone soap making workshop will take between 1.5 hours to 2.5 hours to complete depending on the number of soap made. 
Note: In general, the soap should be able to harden within the workshop duration. 
In the case that your soap is unable to harden within the workshop duration, you might have to arrange for a self-pickup or delivery on another date.
Materials Provided
Melt-and-Pour soap bases

Essential Oils

Soap moulds

Heating and melting equipments

Colourants

Measuring tools

Alcohol spray
Take Exit B from Marymount MRT and walk towards MAPEX building. Proceed to the third floor via the lift and exit through 2 doors on the right to the carpark. We are located right at the end!
Our workshop will have a main trainer with a few facilitators. The number of facilitators will depend on the number of participants within a workshop setting. Each trainer or facilitator will be assigned to a few participants during the gemstone soap making workshop to ensure that full guidance and assistance is provided.
Children with parental guidance

People who are interested in learning about Soap

A Stress Relief Session

Family bonding session

Students to learn the science behind soap making

Hen's Party

Birthday Party

Anyone who wants to have fun during our Gemstone Soap Making session!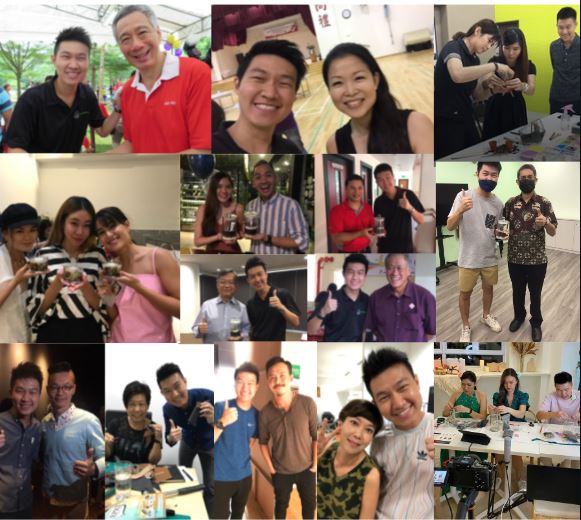 Well-known name in Singapore and loved by 1200+ organisations

Worked with more than 860,000 participants

More than a dozen of engaging team bonding games

Many medium and small businesses in Singapore rely on us

We have served many multinational companies

Served multiple Singaporean authorities

Multiple good reviews from our lovely participants
Benefits of Gemstone Soap Making Workshop
Team Building
Looking for a relaxing team building experience? Search no more,
EPIC
workshops is the right choice for you! Our conducive environment allows for a chill yet entertaining bonding experience where each individual gets to express their own artistic styles within a team! Also this workshop may help to bring the individuals together and strengthen the bond between the team.
Creativity
Through EPIC's Gemstone Soap making workshop session, you let your imagination take hold as you express your creativity to make the best looking soap. By the end of the workshop, you will be able to take home your unique gemstone soap pieces. Most importantly, you will have an EPIC experience with your family or friends here at Gemstone soap making workshop by
EPIC Workshops
!
Stress Relief
Through our soothing and relaxing session of gemstone soap making workshop, our customers brush their daily stress away by playing with colours and learning each soap making technique.
Trusted by 1200+ Companies
From SMEs to MNCs and Government Agencies trust EPIC. We've engaged more than 860,000+ participants! Choose from our wide variety of 15 indoor team building activities.

Our process is simple and transparent
Select From Pre Available Options for Customizing Your Own Workshop Package.
Choose times that work best for your team.
Show up on the day of the workshop and leave all the technicalities to us.
Gemstone Soap Making Workshop caters to
GIVE US YOUR BASIC INFORMATION
Why choose our Gemstone Soap Making Workshop in Singapore?