A 3D pen is a handheld 3D printer where one will feed strands of hard plastic (called filament) into the pen, which the pen melts and extrudes out from the tip as gooey plastic. As the ability of a 3D pen is to draw in mid-air and instantly form structures in front of you, it can be used to create 3-dimensional objects like keychains or charms. Some even use their sophisticated 3D pen to make bigger things like phone cases or even a lamp holder! The 3D pen you will be using here at EPIC WORKSHOPS will guarantee you a very EPIC Experience!
The 3D pen is a handheld 3D printer that can be used to create 3-dimensional objects like keychains or charms, and you can quite literally create ANYTHING you want. Some creators use their sophisticated 3D pen to make bigger things like phone cases or even a lamp holder! Alternatively, here at epic workshops, we also offer services which allow you to request any specific designs or customisable logos you want to do with us during the session. We will try our best to create stencils that fulfil your wishes. With our friendly and very slay in-house instructors, you are guaranteed to leave with a creation that is unique and one of a kind! No artistic talent is required to attend the 3D pen workshop as our instructors are there to guide you. There are no limits to your imaginations whilst attending the workshop, so come down to have an enjoyable and stress-free session with your friends and family. 
The workshop lasts from 45 minutes to about 1 and a half hours. As the 3D pen filament dries very fast, participants are able to take home their creations on the day itself.
Group Size
We require a minimum of 2 pax to start our 3D Pen workshop. Minimum of 2 pax to 50 pax within our studio. Maximum of 100 pax depending on your available location.
Duration
The workshop lasts for about 1 to 1 and a half hours. 3D pen dries almost immediately hence participants will be able to take home their creations on the day itself.
Materials Provided
Handheld 3d pen

Rubber tips for fingers

Pencil to sketch out your planned design

Rough Paper 

Silicone mat / plexiglass
Take Exit B from Marymount MRT and walk towards MAPEX building. Proceed to the third floor via the lift and exit through 2 doors on the right to the carpark. We are located right at the end!
Our workshop will have a main trainer with a few facilitators. The number of facilitators will depend on the number of participants within a workshop setting. Each trainer or facilitator will be assigned to a few participants during the 3D Pen workshop to ensure that full guidance and assistance is provided.
Children (7-12 years old) 

Elderly 

Learning something new 

Short but meaningful workshops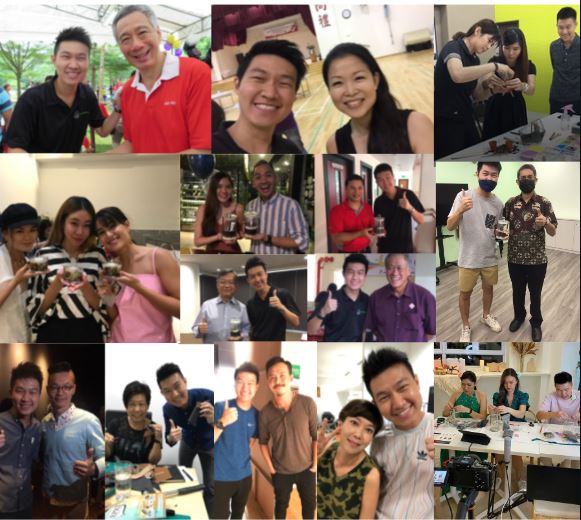 Well-known name in Singapore and loved by 1200+ organisations

Worked with more than 860,000 participants

More than a dozen of engaging team bonding games

Many medium and small businesses in Singapore rely on us

We have served many multinational companies

Served multiple Singaporean authorities

Multiple good reviews from our lovely participants
Benefits of 3D Pen Workshop
A Judgment-Free Place to Exercise Creativity
With the 3d pen, you can quite literally create almost anything– as long as you can think of it. There are no boundaries or limits to your creativity, so feel free to let go and allow your creative juices to flow out. The session would be judgement free and fully guided with trainers, hence you do not have to worry about the artistic quality of your work– it is guaranteed to be 10/10! Here at Epic Workshops, we are more than happy to provide you with a comfortable and safe space to express yourselves.
Quick and Adorable Creations
As the 3D Pen dries quickly, the creations can be brought home on the day of the workshop itself. You can use the 3D pen to make keychains or small charms to add a little oomph to your bags or even your house! With the 3D pen, you can also create three dimensional objects (Just as the name suggests!) which would make your creations come to life. During the workshop, feel free to make up to 4 types of little creations for yourself or your loved ones.
Safe to Use
The Polycaprolactone (PCL) filament that we use in our 3D Pens burn at a temperature of about 50-60 degrees Celsius, which means that there will be a smaller risk of one's hands getting burnt. Studies have shown that PCL is toxic fume free and has been in the biomedical field for about 70 years, hence it is definitely safe to use. Nevertheless, make sure that while you are using the 3d pen, the room is well ventilated.
Trusted by 1200+ Companies
From SMEs to MNCs and Government Agencies trust EPIC. We've engaged more than 860,000+ participants! Choose from our wide variety of 15 indoor team building activities.

Our process is simple and transparent
Select From Pre Available Options for Customizing Your Own Workshop Package.
Choose times that work best for your team.
Show up on the day of the workshop and leave all the technicalities to us.
3D Pen Workshop caters to
GIVE US YOUR BASIC INFORMATION
Why choose our 3D Pen Workshop in Singapore?
EPIC Workshops is Singapore's Leading Craft Team Building Workshops Provider