Succulent Terrarium Workshop
Epic guarantees an unforgettable experience with our workshops in Singapore.
A succulent Terrarium Workshop is a workshop where you will make a terrarium filled with beautiful succulent plants that is easy to maintain. It is a terrarium that features a variety of succulents, substrates and decorations in a beautiful glass container. Some succulents that we use for the succulent terrarium are: Jade plant, Panda Plant (Kalanchoe Tomentosa), Stonecrop (Sedum), Echeveria, Haworthia, Dudleya, Burro's tail (sedum morganianum), Aloe, and many more. They thrive in open terrariums where the air is dry and arid. They also do not require much water for survival as it has the ability to store water in their leaves. In addition to the succulents that you will be adding, you can include other decorations to beautify the hardscape of the terrarium. In EPIC Workshops, we have pretty colourful stones and sands as well as little figurines  where you can get creative in decorating your terrarium.
If you are worrying that you don't have a green finger, worry not. Our team of experts will guide you through the entire process to plant the succulents into the glass jar as well as the maintenance of a succulent terrarium. Just follow the steps and the succulents will grow and survive!
Succulent Terrarium Workshop Details
Group Size
We require a minimum of 2 pax to start our succulent terrarium workshop. Minimum of 2 pax to 50 pax within our studio. Unlimited pax depending on your available location.
Duration
The succulent terrarium workshop will take between 1 to 1.5 hours to complete.
Materials Provided
Succulents/ Cacti – various types to choose from during the workshop

Glass Jar

Soil Mix

Variety of decorations such as gravel, coloured and white stones, and figurines

Terrarium making tools
Take Exit B from Marymount MRT and walk towards MAPEX building. Proceed to the third floor via the lift and exit through 2 doors on the right to the carpark. We are located right at the end!
Our workshop will have a main trainer with a few facilitators. The number of facilitators will depend on the number of participants within a workshop setting. Each trainer or facilitator will be assigned to a few participants during the succulent terrarium workshop to ensure that full guidance and assistance is provided.
Children with parental guidance

People who are interested in learning about plants and succulents

A Stress Relief Session

Family bonding session

Birthday Parties

Hen's Parties

Students to learn the science behind terrariums

Anyone who wants to have fun during our terrarium making session!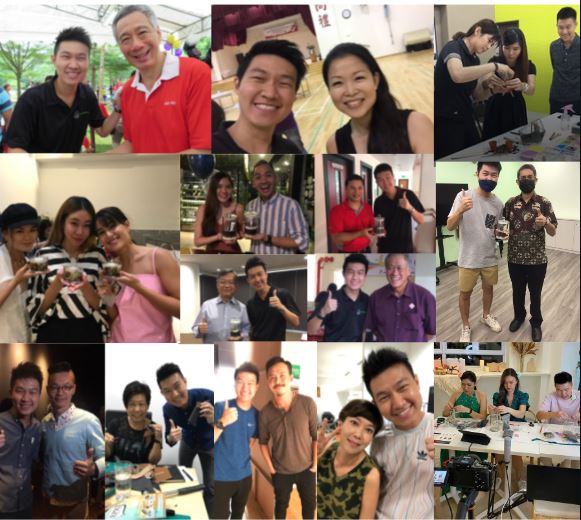 Well-known name in Singapore and loved by 1200+ organisations

Worked with more than 860,000 participants

More than a dozen of engaging team bonding games

Many medium and small businesses in Singapore rely on us

We have served many multinational companies

Served multiple Singaporean authorities

Multiple good reviews from our lovely participants
Benefits of Succulent Terrarium Workshop
Team Building
In
EPIC Workshops
, we are able to cater to a group of people doing a big succulent terrarium or participants doing up their individual terrariums. Terrarium making can help to improve teamwork. For the group terrarium making, participants can come together to create a unique terrarium within the team, or each member can make their own terrarium and create a story that explains their designs. As this is a team effort, each member will be given a responsibility to take charge of the plant by watering and nurturing it. The finished product can then be placed in a common area where it can act as a reminder of their combined team effort.
Knowledge
We hope to get more people to understand the importance of the greenery around us. At the same time, we wish to inspire more people to get their green fingers moving and make our world a greener place to live in.
Stress Relief
Terrarium making is therapeutic and it teaches one to be patient. Participants will be taught how to maintain and care for their terrariums. Participants will also understand the importance of being responsible in order to keep the terrarium healthy! Terrarium is also a mindfulness
activity
that can help you stay focused while building it and temporarily distracted from all the stressors around. It can help you be calm and be energised for future
activities
.
Trusted by 1200+ Companies
From SMEs to MNCs and Government Agencies trust EPIC. We've engaged more than 860,000+ participants! Choose from our wide variety of 15 indoor team building activities.

Our process is simple and transparent
Select From Pre Available Options for Customizing Your Own Workshop Package.
Choose times that work best for your team.
Show up on the day of the workshop and leave all the technicalities to us.
Succulent Terrarium Workshop caters to
GIVE US YOUR BASIC INFORMATION
Why choose our Succulent Terrarium Workshop in Singapore?