Everyone has a part to play when it comes to saving Mother Earth. Here at EPIC Workshops, we realize that we have a part to play each, and our team is environmentally cautious. We take steps to ensure that our workshops are eco-friendly and we try our best to recycle as much as possible. In this article, we will share some of the upcycling workshop that are more environmentally-friendly right here at EPIC Workshops Singapore. Suitable for private parties, corporate team-building and those who simply wish to have an EPIC good time to learn, create and bond while being environmentally conscious at the same time.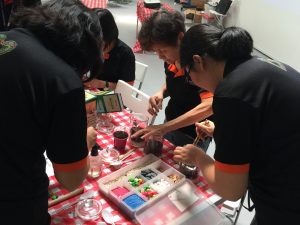 Terrarium Making Workshop Singapore
Our terrarium-making workshop are one of the more popular environmentally friendly workshops! This is because the tools that we used are often recyclable such as plastic spoons and wooden sticks! To further add on, you can also utilize recycled bottles to do your very own terrariums!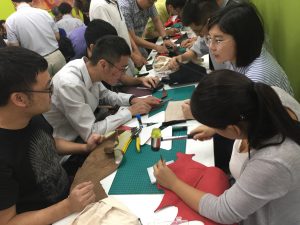 Upcycling Leather Crafting Workshop Singapore
Our leather crafting workshop is spearheaded by our leathercraft team who is very much into upcycling!  The team focuses on resource sustainability and socially conscious consumerism. Therefore, we use premium leather off cuts to create your leather products such as leather key fobs and coin pouches! You will be able to customize and add in your initials at the end of the upcycling workshop.
The leather crafting workshop also allows participants to select from two kinds of workshops! The first being a stitched-leather making workshop, where participants will be working with premium leather off cuts, a needle and thread on top of the basic leather making tools. To secure the leather off cuts together, stitching method is used.
For the non-stitched leather workshop, participants will get to learn how to make their very own leather pieces without the use of stitching techniques. Instead, certain instruments and tools will be used to create the leather goods!
To book an upcycling workshop with us, do contact us at contact@epicworkshops.com.sg! We are more than happy to answer any of your queries. Join us for corporate team building, private parties and more!