Some people say that the best way to celebrate a hen's night is with an expensive, lavish party. But this can be difficult and costly for some of your friends who might not have the money or resources. And it also limits what you can do on your special day by forcing everyone into one mold of what a hen's night should be like. So if you want more than just drinking and dancing, we recommend exploring our list of affordable ideas. There is plenty for those with little or no money as well as those who still want to go all out! Are you too tired for a girls' night out? Instead of going to the bar, spend quality time with your friends! Who says Bachelorette Parties have to be about drinking and clubs? Here are some pleasant and creative and extremely affordable ideas for Hen's Night in Singapore. There are plenty of ideas that you can go with which won't cost up to a hundred dollars-you might want to go bowling, play games like pool, or even just spend time chatting over drinks. The list is endless!
Grab all the mason jars (or spaghetti sauce jars) you can find! Let creativity bloom as you try your hand at designing a bouquet of flowers in mason jars! Amidst the hectic wedding planning, arranging flowers and making them look beautiful can be therapeutic. Have a relaxing time putting your green fingers to work whilst you chat with the girls. Not only do you create something new, you girls will be able to accent your living area by bringing new life to it with this bouquet! Mason jars are incredibly versatile and they can be transformed to suit any kind of theme. Rustic? Minimalistic? You name it, you got it.
A little effort might result in fantastic outcomes, and using your imagination to devise new items for your occasion may save you a lot of money. These workshops give you Affordable Ideas for Hen's Night in Singapore to make your party even more special. The concept is to fill old-fashioned mason jars with a variety of blooms to make exquisite floral arrangements. The mason jar bouquet can last for weeks on end, and it would be a beautiful centerpiece for your Thanksgiving table. Mason jars are so versatile! Introducing the new trend in flower arranging. Grab all your mason jarred items and let creativity bloom as you try designing a bouquet out of these glass pots for any occasion – from weddings to Parties- they're perfect. Mason jar flowers are not only pretty, but they're also practical! You can use them to hold any type of floral arrangement from a small bouquet all the way up into table centerpieces. They're also an easy and affordable alternative for those who don't want or need anything Too showy on their tables at home—or even in your living space if you live with other people.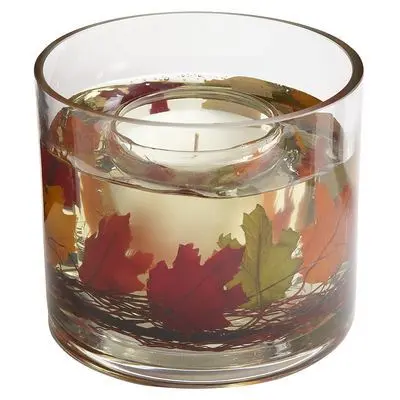 Customise your own scented candle! Choose from a wide range of scents and colours. Fill them up with pressed flowers or figurines to make them uniquely yours. The process of making candles is fairly easy but the waiting period for the wax to cool may take some time. It's perfect for those who are looking for a chill session to relax and chit-chat! There's no rush at all. Unwind and let the scents soothe you.
Making your own scented candles for Affordable Ideas for Hen's Night in Singapore is easier than you think! To make your own candle, you need some wax- which can be difficult to get in the right consistency. So it's better to get molds to make your own, or buying them for a few dollars at the craft store. Put the wax in the molds and let it cool. Once it has cooled, you can color it with food coloring or paint- depending on the look you are going for! Dipping a rag into oil will also create a beautiful scent that will last for hours. Once the candle has cooled down, remove it from mold and enjoy! You can light it up with tea lights tucked casually in between wispy ribbons of cotton, or place it in a beautiful glass jar with twine wrapped around it.
This idea is one of the affordable ideas for hen's night in Singapore or any type of party. You can use your imagination to create your very own scented candles and ways to present them. The smells you can make are also endless- from lavender, rose, gingerbread, etc. Create your own fragrant candle! Choose from a variety of aromas and hues. Make them unique by filling them with pressed flowers or figurines. Making candles is quite simple, but waiting for the wax to cool can be time-consuming. It's ideal for people who want to unwind and chat quietly while relaxing. There's no need for special utensils. If you keep the wax hot enough, you can even use a leftover tin can to mold your candle. Be sure to pour in less than half full so it won't overflow while it cools. You may also opt to buy molds that are specifically made for candles. To complete your candle, add wicks and be sure to trim them so your candle doesn't develop a charred edge. Making candles for use is one of the meaningful ideas for hen's night in Singapore. You may write wishes on the surface and give them as a present to your guests. It can also serve as a token souvenir from the event. Likewise, scented candles are an ideal party favor. Put a few teaspoons of water inside your candle and place it in a pan. Turn on the stove and wait for the wax to melt. Once melted, use a stirring utensil to mix essential oils into it. Pour the mixture into jars or molds and let it cool down for several hours. To scent up the room, add a few drops to hot water and let the aroma spread.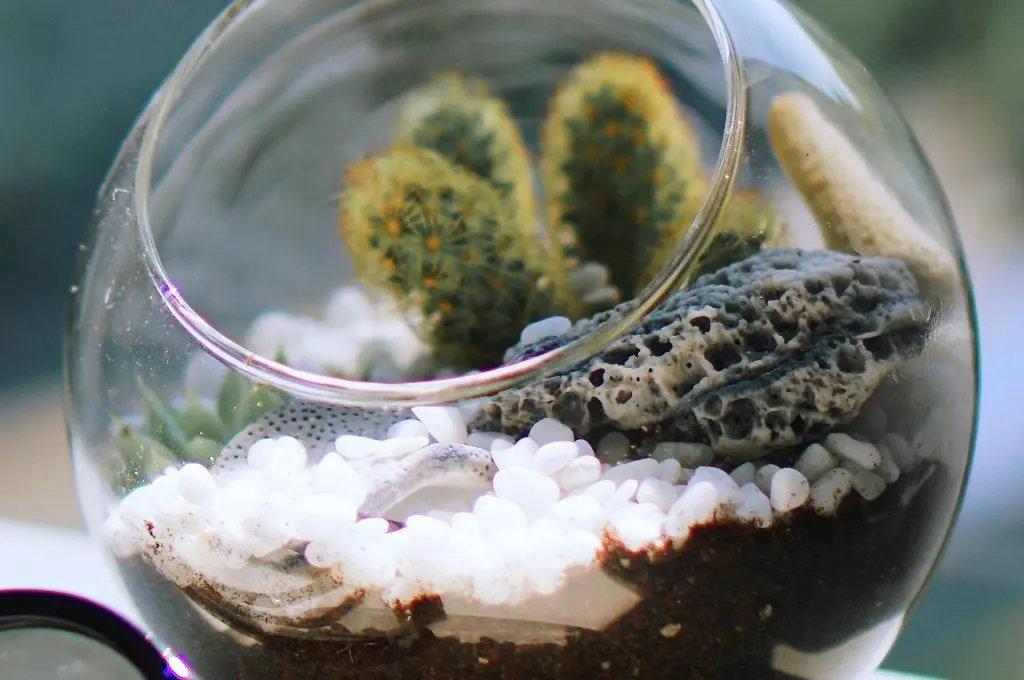 You had me at aloe! Create a mini garden within a glass vessel to place as a centrepiece for your table at home or work! Looking at the greenery within the bottle gives your eyes a break (forget about work) and it can help to calm you down emotionally. Cactus terrariums are incredibly beautiful and mixed together with succulents, it is absolutely terra-fic. Design your terrarium with stones or figurines, up to your fancy! Terrariums are low maintenance, so don't worry about fussing over watering them.
Make a tiny garden within a glass vessel as a table centerpiece or at the office! The greenery inside the bottle provides your eyes some rest (forget about work) and can help to relax you emotionally. Cactus terrariums are incredibly lovely, and when combined with succulents, they're practically irresistible. This is a project that you can do in order to make something creative for Ideas for Hen's Night in Singapore. It will take time and patience, but the end result is worth it. Materials required: A medium-sized pot, Potting soil, Cactus soil, A succulent plant (The greener, the better), Thin grass, Decorative rocks, Sand, Shredded paper, or moss.
Steps:
Using the potting soil, fill your pot halfway.
Add the cactus soil to within an inch of the top.
Find a medium-sized succulent plant with cuttings to place in your terrarium
Fill around the plant with the cactus soil.
Add decorative rocks and sand to fill in any spaces between the cactus soil and potting soil that may not have been filled in properly.
Place shredded paper or moss over top of the cactus soil, but do not push down on it as this will cause it to sink into your succulent.
Place your homemade terrarium in a sunny area of your house and take care to water it once every 1-2 weeks, depending on the size of the pot and how many plants you have gathered to put inside. Enjoy!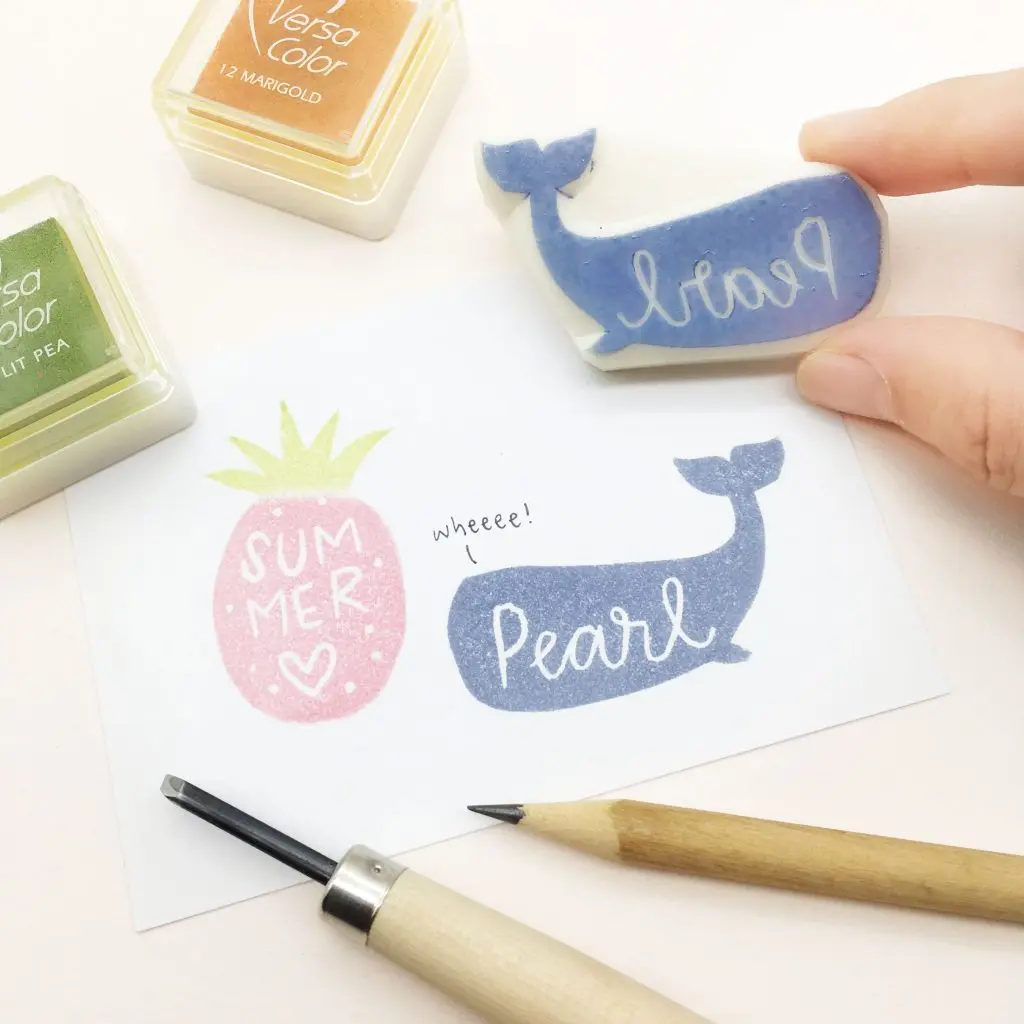 Want your own stamp to use on wedding cards? Or looking to personalise your own stamp for fun? Make your own stamps with us! Our instructors will guide you on handling the tools and learning how to carve clean rubber stamps. Choose any theme you would like and have fun!
Creating your own stamp is fun. If you're thinking about making your own stamp for the most affordable Ideas for Hen's Night in Singapore, here are a few things to think about: Think about what you want your stamp to say and how it will look. Consider the type of paper you want to use and whether or not you want to use ink or paint. Cut out and glue together the shapes that form the letters and words on your stamp. Stamp an old envelope with your new design to see how it looks! Writing Tools for Your Stamp: You'll need pens or markers to make your stamp. You can use permanent markers, but if you are giving the stamp to a young child, it might be fun to use a washable marker. These writing tools may come with tips of different shapes and sizes. If they don't, you can always buy them separately. Paper and Ink or Paint: Decide if you want to use paper and ink or paint. You can use an old envelope for this project. If you're using paint, you might need a palette to mix your colors on. Sometimes stamps are made with natural materials like leaves and flowers. Try making one out of clay! Cut Out the Letters and Words: Think about what you want your stamp to say. You can use a pencil or pen for this step, but remember that the marks will show up on the finished stamp. If you're using an envelope, it's okay if your words smudge a little bit. A permanent marker might work better for this step. If you're using paper, you can use scissors or an X-Acto knife. Stamp It!: Stamps usually have one flat side and one raised side (usually the side with words on it). Put glue on your stamp and press it down on the paper. Stamp the envelope (or whatever you chose to stamp) onto the paper.

You can make cupcakes and many affordable ideas for your hens' night in Singapore with these Clay Figurine Crafts! A great way to decorate the hen party is by making personalized edible gifts. What better than something fun that's also safe in order not to get those pesky bugs from moving into their new living space? These DIY clay figurines allow you total control over how intricate or simple they are, depending on what type of skill level someone has when it comes time for baking up different designs using our oven-bake mix as well as colorings like royal icing (or ganache!). You can make a pretty clay planter with succulents, a figurine of the bride, etc. The possibilities are endless! Pledge to be the best hostess and have your guests leave with a sweet treat that's not just tasty but absolutely adorable as well.
The materials you will need:
* Clay – we used air dry clay but oven-bake clay is also fine.
* Cookie Cutter – something small and simple enough to cut into the size of the clay pieces you want for your figurine.
* Acrylic Paint, Food Coloring, or Edible Icing Colors (whatever you're using to color the clay)
* Oven-Bake Clay Recipe or Oven-Bake Clay Plus Recipe
* Cookie Sheet or something with a flat surface to bake your clay on.
* Scissors – for cutting the clay after it's baked.
* Pencil – to draw your design onto the cut-out pieces of clay before baking them so you know where to paint, color, etc.
Step 1: Draw Your Design onto the Clay
Draw your design onto the clay using a pencil. Make sure not to press too hard or you might leave an impression on it after baking! We recommend drawing your design in pencil before cutting out any shapes so that there is no confusion when it comes time for painting.
Step 2: Cut out your shapes
Using a sharp cutter (like a Xacto knife or Sculpting tool) carefully cut out the shapes that will become your clay figurine. Be sure to place them on a flat surface and not move them until they've dried enough to stay in place. We suggest setting up some newspaper underneath where you're working since it can get a little messy when cutting out.
Step 3: Bake the Shapes
Once all your pieces are cut out, use your oven to bake them for 30 minutes at 275° F (or whatever is recommended on the clay packaging). After baking, let the pieces cool completely before painting or decorating with icing colors. You can also mix acrylic craft paints with a little bit of water to thin them out.
Now your clay pieces are ready for coloring, painting, etc.!
Tip: When baking small or intricate shapes, use a toothpick or tweezers to pick up the smaller pieces so they don't fall over and crack once baked. We also recommend placing some aluminum foil underneath the baking sheet before placing your clay pieces on it.
Step 4: Painting the Clay Piece
Now that everything is baked and dry, paint any designs you'd like onto the clay using acrylic paints or food colorings/icing colors from your local craft store. You can also mix icing color with a little bit of water so it's easier to paint with.
Step 6: Attaching the Cookie Cutter to the Clay Piece
Once you're finished painting, attach your cookie cutter (that will act as a base for your figurine) to the back of the figurine by gluing it in place. Tip: If you didn't use oven-bake clay when making the figurine, you'll also need to be sure that it's completely dry before attaching. If you use oven-bake clay and attach it to the cookie-cutter when the clay is still a little wet, it will warp its shape.
Final Thoughts
If you are looking for the most affordable hen's night ideas in Singapore, we have some great tips! The Art of Mason Jar Bouquets is a fun craft that will look lovely at your event. creating your scented candles can be done with just two ingredients and no experience is necessary. You may also want to try making your own cactus terrarium or clay figurine crafts like these if you're feeling artsy! The most popular hen's night activities aren't always the most costly. If you're searching for a memorable evening without breaking your budget, Take some time to look through this list of affordable and creative activities for hen parties in Singapore. Whether you want something fun, expressive, or relaxing there's a bunch of ideas here that will suit your needs perfectly!