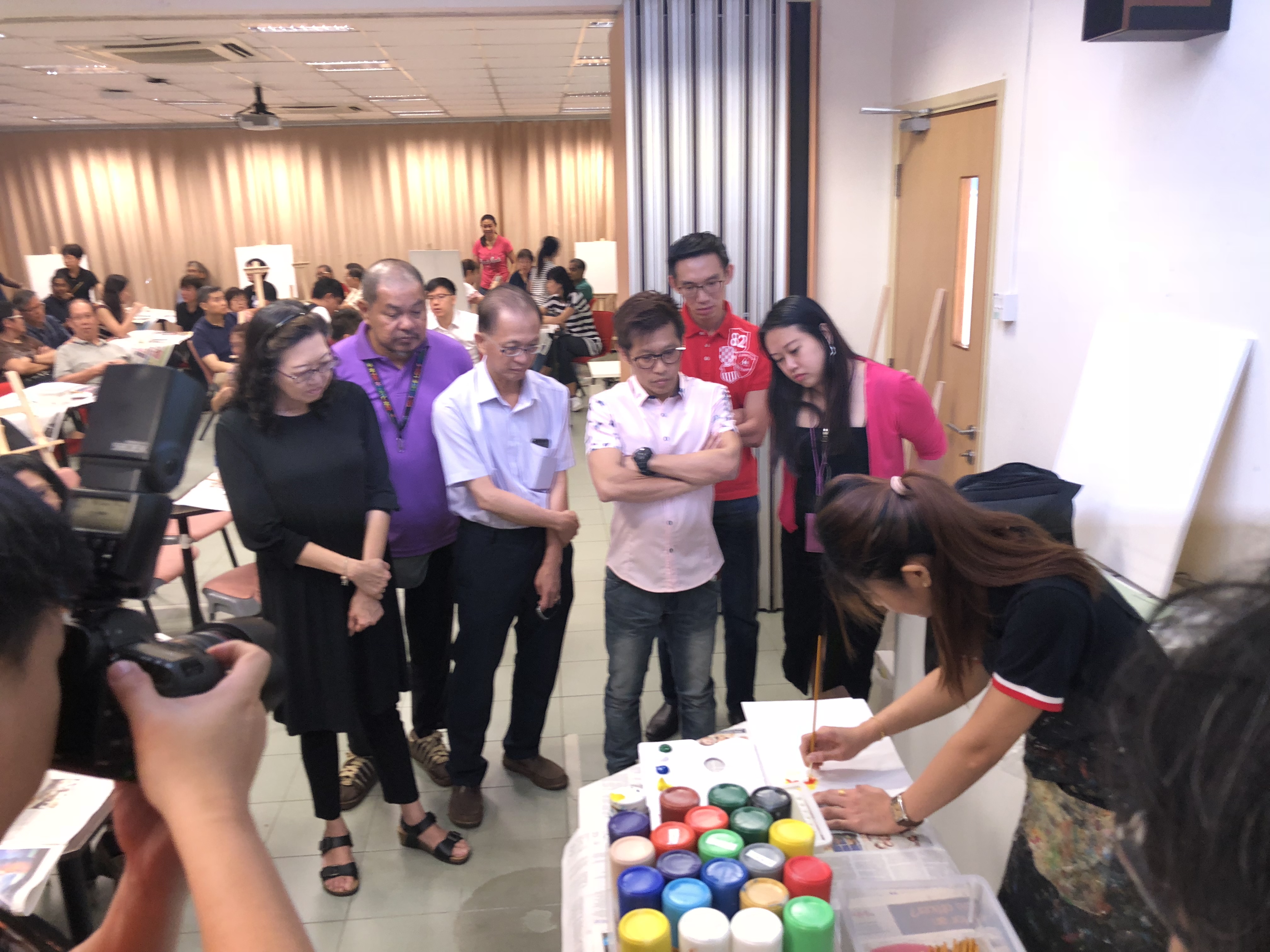 03 Feb

Photo Essay: Art Jamming at EPIC Workshops

Presenting: EPIC Workshops photo essay series! These photo essay series aims to provide prospective clients an overview of our workshops as after all, a picture speaks a thousand words. Read on to find out more about our Art Jamming workshops, suitable for corporate team building events, or even private parties like birthdays!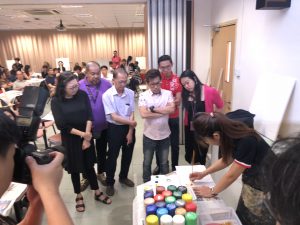 SHOW ME THE ARTIST WAY: To kick-start the Art Jamming workshop, our in-house artist will perform a live demonstration on each brush strokes that you can use to implement during your art jamming session! The artist will also share basic colour theory for you to apply during the workshop itself!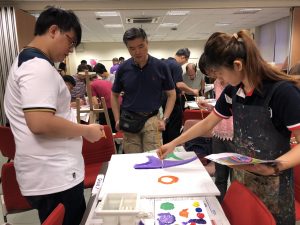 LEND A HELPING HAND: In the event that you need a little help for your artworks, we'd love to help! With our skilled facilitators walking around, feel free to ask them if you have any questions. Our in-house artist will also be able to help you out should you have any difficulty in painting techniques and completing your canvas.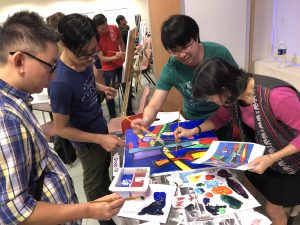 TEAMWORK MAKES THE DREAM WORK: During this art jamming workshops session, participants are encouraged to communicate with their respective team members. With a given time limit, the goal for every group would be to complete the artwork! Thus, this would enable each group to work within their teams and split roles so that they would be able to complete the masterpiece efficiently.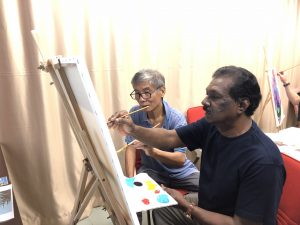 AGE IS JUST A NUMBER: This duo makes us believe that age is purely just a number. Regardless of age, participants can embark on our Art Jamming Workshops Session and have a great time together as one team with a common goal of completing their very own masterpiece.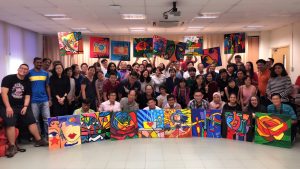 SUCCESSFUL TEAM BUILDING: At the end of the session, all of the participants managed to finish their respective artworks within their teams! What better way to end off the Art Jamming Workshops session than a group photo with their masterpieces on hand.
For more information on our art jamming workshops, please contact us at [email protected]
---
Related Tags: EPIC Workshops Singapore, Art Jamming Singapore, Art Workshops, Singapore Art, Art Workshops Singapore, Team Building Singapore, Cohesion Singapore, Team Building Ideas Singapore, Art Jamming Workshops Singapore, Indoor Team Building