Need a little help in reasoning out why you should start making your very own terrarium team building session if you haven't done so already? In this article, we will share some reasons why you should start making your very first terrarium.
Low Maintenance
A terrarium, as compared to a normal potted plant in gardens, requires lower maintenance. This is because there's a self-sustaining ecosystem where water and gases are being recirculated constantly!
So if you're busy as a bee or if you're just forgetful, but still want to have your very own garden then a terrarium team building workshop would be the best bet for you!
Have yourself a mini garden
No space to build your own garden? Come and put your green fingers to the test by having yourself a mini garden in a bottle during this teambuilding session! This will definitely not take up too much space and time as compared to building your own garden from scratch. What's more, you'll get to bring this mini garden everywhere you go! To your office desk or even your living room coffee table.
Relatively cheaper than other planting activities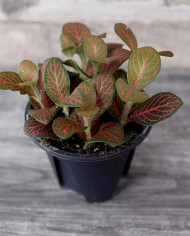 Planting your own garden can be quite expensive as you would require gardening tools as well as gardening supplies to ensure that your plants grow well. However, if you're a beginner who would like to try planting for fun, try making yourself a terrarium! The materials used are relatively cheaper as compared to purchasing gardening items.
They are super easy to make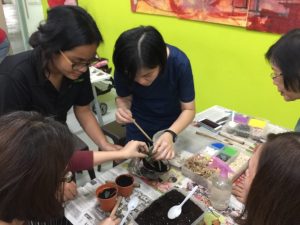 Suitable even for beginners, terrariums are super easy to make! Especially in this day and age where almost everything can be found on the internet, yes you guessed it, there are tutorials online that can help you make your very own terrariums! If you need a little help from the experts, come join our public terrarium teambuilding workshop, or gather at least 5 participants for us to conduct a workshop just for you! For more details, do drop us an email at contact@ecoponics.com.sg
They are so versatile you can change them whenever you want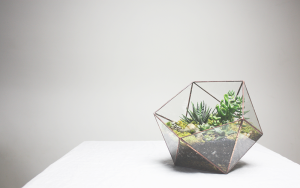 If you're the kind of person who gets bored pretty easily, a terrarium is just right for you! Terrariums are so versatile that you can change them whenever and however you want! All you would need is actually some tutorials on unpotting and repotting your plants, as well as some inspiration for your next terrarium!
To engage us for a Terrarium Making / Terrarium Team building Workshop, kindly drop us an email at contact@ecoponics.com.sg. Do state the number of participants and the date you are looking at so that we can do a soft booking for you.