As easy as some craft might be on the internet, with all the resources and information you can find all over the world wide web, at the click of a mouse, we think that some craft like an art jamming session is better with a professional guiding you. Here are some reasons why Art Jamming sessions are better with us, as compared to doing it yourself.
Learn Art Skills
While you can learn this theory yourself just by googling on the internet, it's always best to see it being demonstrated in real time. At EPIC Workshops' art jamming sessions, there will be an Artist who will guide participants through crucial art skills that you'll probably need during your painting session. Applying them would be much easier later on too!
Real Artist Experience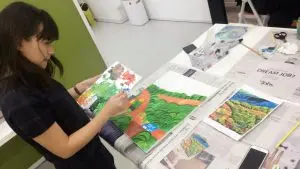 For an added real artist experience, our in-house artist will share the proper way to squeeze your acrylic paint on the palette, how to mix colours like a professional and the proper way to maintain your paint brushes, water buckets and canvas. Get to experience being a budding artist!
Ask an Artist Perspective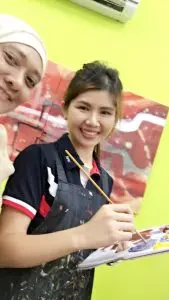 Surely it will be an amazing feeling to join in an Art Jamming Workshop session with an artist. If you're confident enough, you can request for an artist's point of view of your painting. Suggestions on how your painting can further improve will be given by the artist!
Cost Effective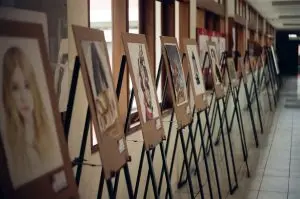 Purchasing the necessary art materials for a corporate art jamming session could be costly and also time-consuming. With EPIC Workshops Art Jamming Session, participants will get to use the materials during the session itself, and take home their completed artwork!
With 4 reasons, this goes to show that it's actually better to do Art Jamming with the professionals! To book our Art Jamming workshop or have any queries regarding the workshop, do drop us an email at contact@epicworkshops.com.sg!
We look forward to seeing you at our studio.