How to care for your candles
Made a candle with us? We're sure you want to prolong the lifespan of your candles. In this article, we'll be sharing some useful and handy tips on how to care for your candles so that you can extend the lifespan of your candles!
Rule #1: Cut excess wick.
Excess wick might allow some wax to be stuck to wick. When it burns, it might result in excess smoke or "soot" in this case due to incomplete combustion. Thus, try and cut off excess wick before you burn your candles to allow a clean burn.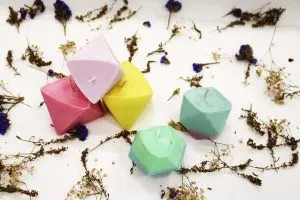 Rule #2: Store in a cool, dry place.
Generally for candles, be it soy or gel candles,2-in-1 scented candle, store in a cool dry place to prevent any damage to your candles! The nature of candles are usually quite sensitive and fragile, so handle these candles with care!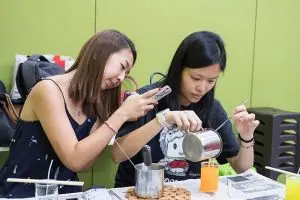 Rule #3: Remove dust with a cloth
If you're using the candle for decor, there's a tendency for your candles to be dusty when stored at your shelf for far too long. To eliminate dust, simply use a dry or slightly dampened cloth and give it a good wipe before use. This will ensure that your candle is ready to use!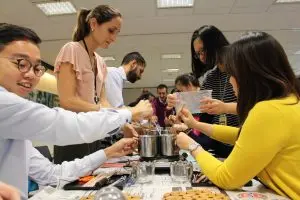 Rule #4: Do not place them under direct sunlight.
The nature of candles are usually quite sensitive and fragile, if you were to put in under direct sunlight, it might burn unintentionally causing it to melt. What a waste of perfectly good wax, store it indoors instead!
If you are interested to engage us for a candle making workshop session, please do not hesitate to drop us an email at contact@epicworkshops.com.sg stating the number of pax, preferred date and timing, name of candle workshop. Our friendly staff will be more than happy to answer your queries.