Teamwork is important for everyone. It doesn't matter if you are a student in university or a corporate individual, everyone experiences teamwork in their lives.
Why the need for teamwork? Because you need to work with others all the time. Teamwork can come in many shapes or forms. From the simple task of passing a memo in the office to difficult tasks like THAT Monday morning meeting at 8am. These are forms of teamwork that exist in the working environment. Believe me, teamwork exists even in places you least expect it to!
Now that we know teamwork is everywhere, why should we care about it at all? This is because the benefits of teamwork will make working a lot more enjoyable.
Increased communication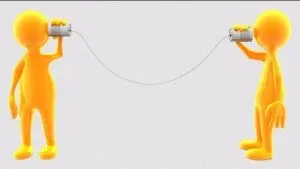 Imagine entering the office only to see a frown on your co-workers' face. 'That's not very nice, what did I do?' You ask yourself as you get on with your day's work. Even though the frown was not meant for you (or so you hope), it will still bug you for the rest of the day. With that in mind, imagine having to face that EVERY. SINGLE. DAY. You really won't want to come to work at all, let alone see your co-worker. Instead, by simply communicating, you get to bypass everything and it won't make you feel bad at all. Teamwork can help boost communication between co-workers as we don't feel awkward when talking to them. In fact, this can actually increase office morale as they can be a source of support in the office! Now isn't that a benefit of teamwork?
Increased productivity
Imagine a state where you simply cannot get along with your co-worker. Not because you don't like the person but there is a conflict in your working styles. This is just going to make working a chore. If only there was a way that both of you can get along and work together, things will not be a drag anymore. Well, there is a way. By increasing the level of teamwork, we will be able to see how others work and learn to work alongside them. When everyone knows how to work with one another, this will increase productivity as everyone is more synergized!
Increased office morale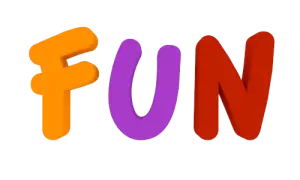 What screams fun from the workplace? What can boost teamwork and morale in the workplace? Not doing work of course. Office work is monotonous and dull. Having a simple day off or break away from work will recharge everyone. By taking steps to ensure that the office gets the much-needed 'away' time from the desk, the office will be a much better place to be in. Lesser cranky co-workers and more happy co-workers. This can be done by engaging in team building workshops, where co-workers will learn how to be teammates and work together! Not only will this reduce stress levels, it will also give the benefits of teamwork to the office. Now who can say no to a much-needed break from the office?
Guess what? We offer team building workshops too so you can reap the benefits of teamwork too! If you're intrigued by this article and want to bring some much-needed fun and team building to your office, drop us an email at contact@epicworkshops.com.sg!