You might have seen the word "resin" appear a lot on your social media feed nowadays, but what exactly IS "resin"? Read on to find out more about resin art!
With its clear sheen and ethereal glass-like appearance, resin is a rising medium that creatives are incorporating into their art works. Although resin is usually used in polishes and varnishes, its versatility has allowed artists to create many stunning works of art.
What is Resin?
Not many have heard of this compound, but resin is quite similar to the ubiquitous plastic. In fact, plastic is a form of resin. Natural resins are sticky and insoluble in water. They are obtained from tree saps. Conversely, the prevalent plastic is a type of synthetic resin derived from petrochemicals.
Making Resin Art
Not all of us are artists who can create such complex art pieces, but with our Resin Art Workshop, anyone can make their own beautiful masterpiece. Create your own dazzling jewellery or make an earth board with resin! Our workshops are beginner friendly, so do come down to have a relaxing good time with your friends or colleagues.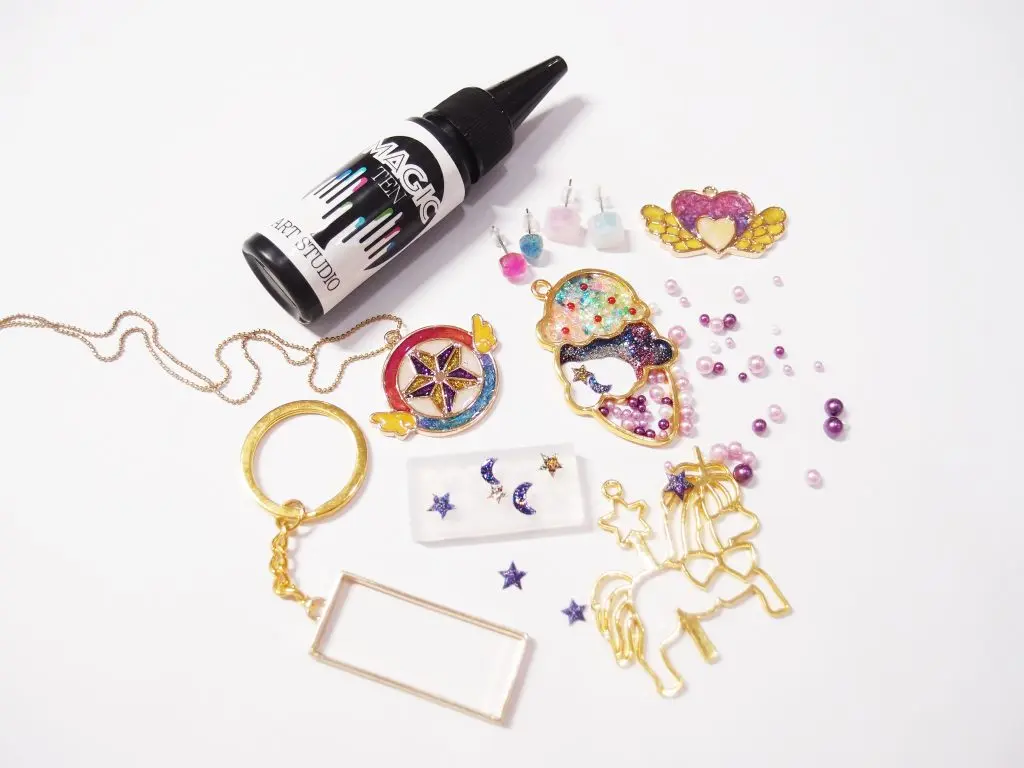 Resin is incredibly fascinating and versatile. Watercolour, galaxy and even tie-dye effects can be made with it! As such, make any pattern you wish for and add sparkles to your design with metallic paint. Check out our main page for more details on the type of resin activities we offer and drop us an enquiry for a quotation!